Who Is In That Coca-Cola Ad?
Even when I'm in the sourest of sour moods, that "Safe and Sound" Coca-Cola commercial is a surefire way to get me to bob my head back and forth and tap my foot in time like I'm the rejected fifth member of the kitchen jam band. (I can see it now: "What do you mean you don't need a foot tapper?!" I'd frantically ask. "Every glassware band needs a good foot tapper to keep time! Fine, fine. If you don't need me, you don't need me. At the very least, can I live in that kitchen? That kitchen is the kitchen I've always wanted. Really? Your chillness is much appreciated.")
The Coca-Cola version of the Capital Cities song is performed by Zendaya Coleman, Kina Grannis, Max Schneider, and Kurt Hugo Schneider. So, who are they? If you watch a lot of Disney Channel and Nickelodeon, some of the faces might be familiar.
But! There is a chance you don't watch Wizards of Waverly Place reruns on the regular/you have zero idea as to who the four fresh-faced singers are. Don't worry, boo. I rounded up some deets for ya. Drumroll (Coca-Cola bottle roll?), please!
Zendaya Coleman (the young lady in the leather jacket) is a singer/actress. She was on the Disney Channel original series Shake It Up, placed second on the sixteenth season of Dancing With the Stars, and her 2013 song "Replay" is my jaaaaaam.
Kina Grannis (the gal wearing the Peter Pan collar sweater) is a singer/songwriter/big deal on YouTube. Her video for "Message From Your Heart" won the Doritos Crash the Superbowl contest in 2007, and she was named the Best Web-Born Artist by MTV O in 2011. In May, she released Elements, her fifth studio album.
Max Schneider (the gent in the red flannel) is a singer/dancer/model/actor/musician. A few of his credits: He starred opposite Keke Palmer in the Nickelodeon movie Rags, was on the Nickelodeon sitcom How to Rock, played pop star Jake Riley on the CW series Beauty & the Beast, and posed with Madonna for a Dolce & Gabbana ad campaign.
Kurt Hugo Schneider (the fellow in the black jacket) and Max work together a lot, and though they share a last name, they are not brothers. (Yes, I spent a good 15 minutes looking into it. Thank goodness for the How To Rock Wiki page, amirite?)
Kurt is a singer/musician/video editor, and he's the dude responsible for the music and video for the "Safe and Sound" ad. He produces YouTube videos for singers (e.g., The Voice finalist Christina Grimmie, YouTube stars Sam Tsui and Grannis, and Nickelodeon personalities Victoria Justice and Max), and has made music videos for Coca-Cola before.
Here's Kurt's latest collaboration with Coca-Cola: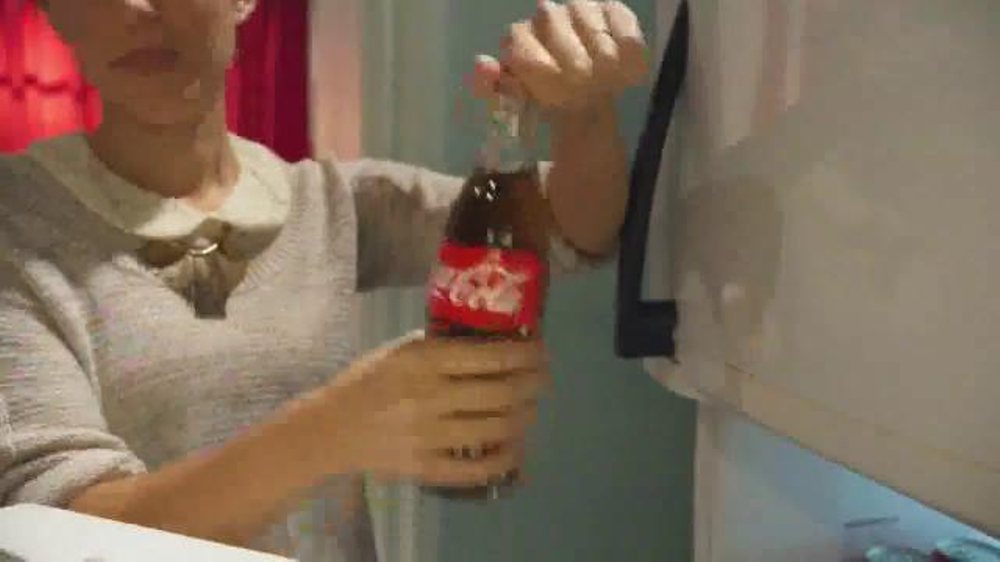 And here's the music video in its entirety:
The vid may be twee as heck, but dang if it ain't delightful!
Image: Kurt Hugo Schneider/YouTube