Would You Wear a Beyonce Emoji T-Shirt?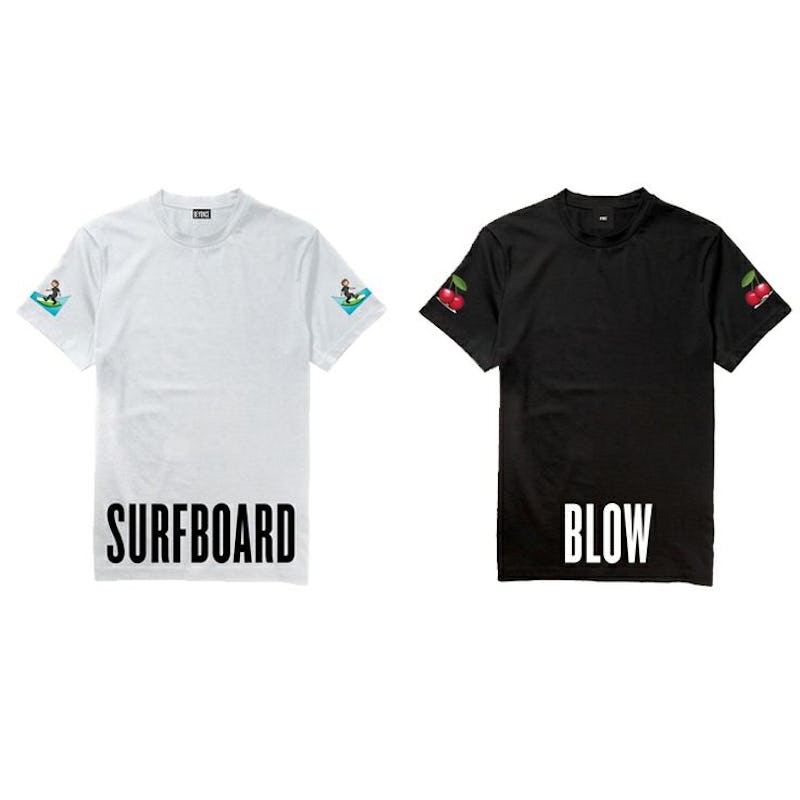 Do you have a favorite emoji? (I do! It's the happy waving girl. I use it all the time, even when it's not at all appropriate.) Would you put it on a T-shirt? Beyoncé did -- I guess she loved the video that spells out "Drunk in Love" in emojis that much. Emoji T-shirts inspired by "Drunk in Love" and "Blow" are now on pre-sale for $40 through the Beyoncé store. By wearing one, you can share a little in-joke with other Queen Bey fans.
And here's the kinda-sneaky cool thing: If you don't want, say, your mom to see you in a T-shirt proclaiming your love for "non-stop screaming, freakin', blowin'", you can tuck it into a high-waisted skirt and show up with cute lil' cherries on your sleeves. See, they're both wholesome and surprisingly racy -- kind of like Beyoncé's image.
Personally, I'd like to see this gal on a T-shirt instead:
Images: Beyonce.com; iemoji.com