Caprice Is Much More Than a Reality Star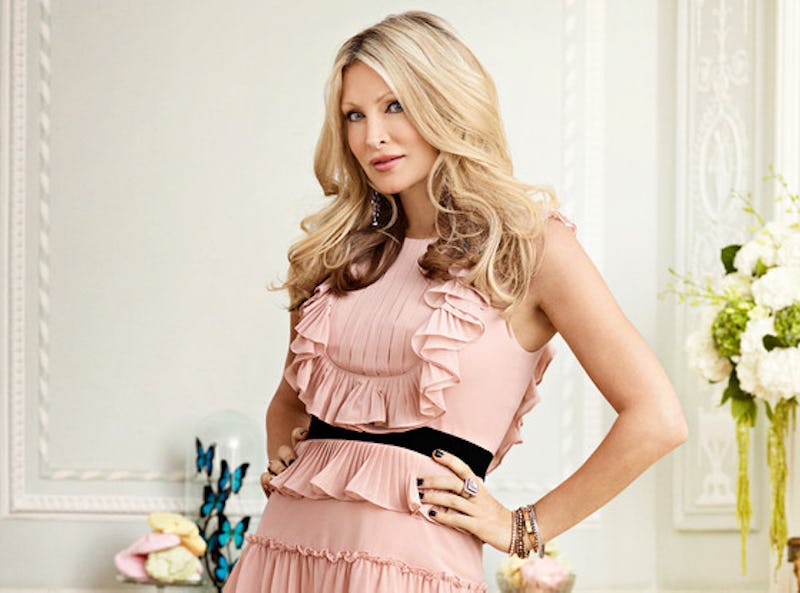 If we just went by Ladies of London alone, it would seem that castmember Caprice Bourret's fame-garnering career consists of trying to appear in as many tabloids as possible. While that appears to be a major way Caprice spends her days, along with getting ready to have her first children, she has actually had a long and diverse career in fashion and show business. Caprice is probably the most famous out of the Ladies of London, and that didn't happen because she appeared on a reality show—though it's certainly helped.
Caprice has pretty much done everything a modern celebrity is capable of doing. Though she started off her career as a model, she soon landed hosting gigs, starred in movies, recorded songs, and slapped her name on a lingerie line. And let's just say Ladies of London is not Caprice's first reality TV rodeo. Yes, Caprice has done a lot to try to keep herself relevant, and judging by how often she gets noticed on Ladies of London, it seems to be working.
What all this means is that you've probably come across Caprice at some point during her 20-odd-year career. In case you need your memory jogged, we've rounded up the highlights of Caprice's career so you can have that a-ha moment.
We First Met Her as a Supermodel
Caprice launched her modeling career at the age of 19, but she really got crazy famous after she moved to London in 1996 and showed up at the National Television Awards wearing a sheer Versace gown that revealed her underwear underneath. Since then, Caprice has graced the covers of 300 magazines worldwide, including MAXIM, Esquire, and GQ.
She Was a Film & TV Star
Caprice soon turned to starring roles in movies and TV shows, as is usually the next step in world domination for a supermodel. She's starred in a Charlie's Angels-esque crime show with fellow supermodels Traci Bingham and Angie Everhart called The Dream Team and British films like Hospital! and Nailing Vienna. Caprice has also talked to celebs on the red carpet for major events like the Academy Awards and hosted her own travel show.
Reality TV is Really Her Thing
But we all know reality TV is really up Caprice's alley. Before Ladies of London, some of Caprice's most memorable reality TV appearances were as a contestant on Celebrity Big Brother in the U.K., The Surreal Life (which VH1 really needs to bring back), and Splash!, that celebrity diving competition, in the U.K. Caprice was never really able to take home the top prize, but starring in yet another reality show is probably enough of a consolation prize for her.
She Sings
Not only is Caprice a supermodel-turned-singer (her single "Once Around the Sun" will be your new adult contemporary jam), she has also belted out showtunes in Rent in London's West End and Debbie Does Dallas the Musical in Johannesburg.
You May Be Wearing Her Lingerie
These days, Caprice has been focusing a lot of her energy on building up her lingerie, swim, and bedding line, By Caprice. Caprice first licensed her name to the U.K. department store Debenhams to sell By Caprice lingerie, before realizing how much money she was potentially losing out on, and so in 2006, she bought back her license and now owns By Caprice. Caprice then expanded the company to include swimwear, sleepwear, and bedding. Way to lean in, girl.
Image: Bravo