What Happened to 'Phil of the Future'?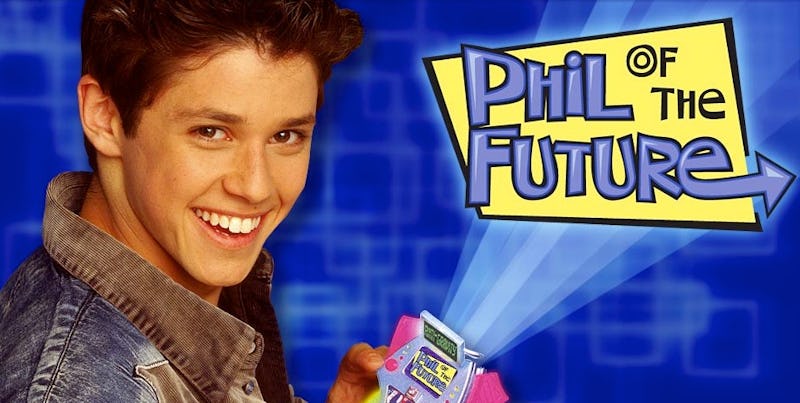 If you were just hitting puberty during the early '00s, then you remember a series of beloved Disney shows like Lizzie McGuire and some lesser known ones. Phil of the Future was one of the forgettable ones. It starred Ricky Ullman and Aly Michalka as Phil Diffy and Keely Teslow, the former a boy from the future who time travels back to the past (our present) on vacation with his family and gets trapped there and the latter the trusted friend and neighbor that Phil falls in love with. Phil of the Future ran from 2004 - 2006 with only 43 episodes and two seasons, so it was hardly a cash cow franchise for Disney. However, while Aly Michalka went on to achieve some measure of fame with her music career and her role in Easy A, Ricky Ullman seemed to disappear from the public eye. So what happened to Ricky Ullman from Phil of the Future?
As it turns out, at 28 years of age, Ricky Ullman has proven that he has a variety of talents besides just acting. After Phil of the Future, the Disney Channel Original Movie Pixel Perfect, and a cameo role in Kim Possible: So The Drama and That's So Raven, Ullman appeared on other stations and in other films. He was in ABC family's television movie Searching for David's Heart and on an episode of House called "Fools for Love". His last film role was just in 2013; he appeared in Contest, a television movie that was part of Cartoon Network's Stop Bullying, Speak Up campaign.
Ricky Ullman, whose real name is Raviv Ullman, has been going by his birth name since his appearance on House in 2006. He's appeared on Off-Broadway in Russian Transport from January to March 2012 and then in The Bad Guys later that same year. So, by that point, he was a television show, a film star, and now an Off-Broadway star. If he got any more talented, the world wouldn't be able to handle it.
In retrospect, Ullman probably took that as a challenge. As if appearing on television, in movies, and Off-Broadway are just his idea of a boring afternoon, he's also a musician — even if his musical origins might seem a bit sketchy. Ullman and a few friends created a hip-hop parody video in 2006 called "The Boat Song" under the name the Weebie Boys.
After spending some time in a band with Big Love star Douglas Smith and doing the Raviv Ullman Podcast in 2013, in which he interviewed the likes of Zoe Kravitz and Penn Badgley, Ullman eventually became the drummer in a band called Reputante. They have some fairly low-budget music videos available for viewing on the Cult Records YouTube channel and Ullman often posts pictures of their studio sessions, shows, and behind-the-scenes meetings on his Instagram, among photos of gorgeous graffiti and the world's cutest dog.
Just in case you haven't fallen back in love with him yet, Ricky Ullman is also on Twitter, where he posts updates about his concerts, random observations about life and news, promotes other people his followers should be listening to, and maintains a pretty great sense of humor. After all, it takes a pretty laid-back guy to tweet fanart of himself to 17.3K followers even as he acknowledges that most fanart is kind of creepy.
Ullman may not be a Disney star or a breakout actor or a household name, but he seems incredibly happy and has carved out a niche for himself in the musical world. And did we mention that he has the world's cutest dog? Because that's still true.
Image: djgramps/Instagram