Where is Zenon Kar These Days?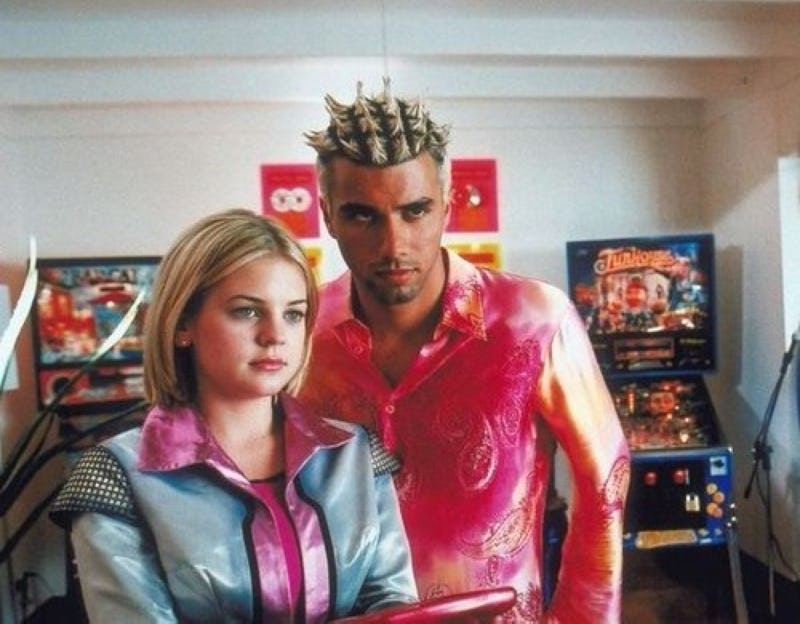 When I was a kid, I wanted to be Zenon Kar, the feisty heroine from the Disney Channel Original Movie Zenon: Girl of the 21st Century. In addition to wearing amazing clothes (that may or may not have made her look like she was on her way to a '90s rave) and throwing out space-station lingo (toss a "minor" or a "major" after every adjective, and you can master it, too) she was also smart, fearless, and had an enviably shiny blonde bob. She was the epitome of cool and made me want to move to a space station for a good chunk of the early 2000s.
Kirsten Storms, the actress who portrayed Zenon, was pretty cool herself — in addition to playing Zenon in all three of the films (Zenon: The Zequel aired on Disney Channel in 2001, and the last film, Zenon: Z3, aired in 2004), she was also a member of the Disney Channel elite, alongside stars like Erik Von Detten and Phil of the Future 's Ricky Ullman. Storms starred in popular DCOM film Johnny Tsunami and voiced Bonnie in the animated series Kim Possible alongside Even Stevens star Christy Carlson Romano.
Zenon will forever be known as Storms's ultimate Disney role, and it's hard to believe that it's been a whopping 10 years (!!!) since the last film in the trilogy premiered on the Disney Channel. So what does Kirsten Storms look like now? Be prepared to freak out, Zenon and Nebula style.
Meet Kirsten Storms, girl of 2014:
Amazing, right? Thirty-year-old Storms still has the same perfect, buttery-blonde hair and looks like she could do a fourth installment of the Zenon movies tomorrow. Of course, though she may look like a barely aged version of our favorite space girl, a whole lot has changed for Storms since her time on the Disney Channel. So what has she been up to since she tossed her metallic jacket? Here's what's been keeping her busy:
In 2005, Storms joined the cast of General Hospital as Maxie Jones, the eldest daughter of the show's "supercouple" Felicia and Frisco Jones. Storms replaced actress Robyn Richards, who had portrayed the character for 11 years. In 2009, Storms was nominated for a Daytime Emmy for her turn on the soap.
Storms's time on General Hospital landed her a spot in the cast of short-lived reality show Dirty Soap, which aired on E! in 2011. The eight-episode series showed Storms's battle with what was later diagnosed as endometriosis. She left General Hospital in 2011 to deal with the medical issue and was replaced by Jen Lilley. Storms resumed filming for General Hospital in 2012.
In January of 2014, a pregnant Storms took maternity leave from the show. She and her husband, fellow General Hospital actor Brandon Barush, welcomed daughter Harper Rose on January 8. She's kind of adorable major.
She might not be a Disney star anymore, but she'll always be Zenon to me.
Images: Disney Channel, gurldotcom/tumblr, teenystweeting/Twitter, kirstenstorms/Instagram (2)