Reading Bedtime Stories in 3-D is Now a Reality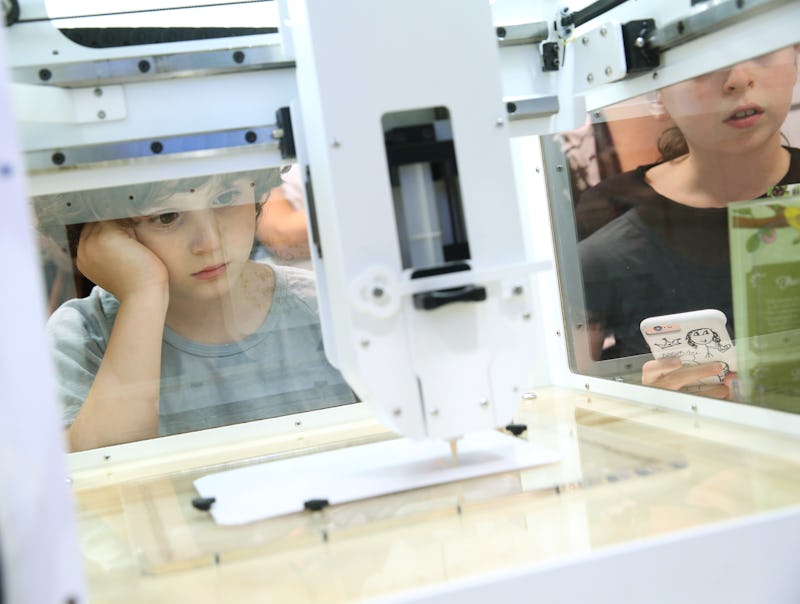 Cindy Ord/Getty Images Entertainment/Getty Images
You're likely used to hearing about 3-D printing innovations in fashion and beauty: We can now print makeup in our own invented shades, purchase 3-D printed jewelry, and print custom-fit jeans. Now this technology is being used for something even more amazing — 3-D children's books that will enable visually impaired children to more fully experience some of our most beloved bedtime stories. This project will blow you away.
A group of researchers at the University of Colorado Boulder have started using 3-D printing technology to transform the images in traditional picture books into a series of three-dimensional printed pages. These tactile books allow visually impaired children to experience the visual world of the story by tracing their fingers along the raised images as the words of the story are read aloud.
"I realized we could do something meaningful by interpreting pictures from these children's books using mathematical diagrams," Assistant Professor Tom Yeh, the director of the Tactile Picture Book Project, said in a statement. "This project is much more difficult than I envisioned, but it also is much more rewarding.
The university's team is working in collaboration with Denver's Anchor Center, a nonprofit that focuses on the educational development of visually impaired children. Together, they've already printed the first 3-D version of the absolutely beloved Goodnight Moon, with several other visually enchanting children's classics underway, including Harold and the Purple Crayon and The Very Hungry Caterpillar. Everything about this is amazing, yes.
Since visually impaired children often don't begin reading Braille until the age of six, these books will allow them to begin engaging in literary worlds at an even younger age, enhancing their early cognitive development. "It is one more opportunity for visually impaired children to experience literacy in an expanded way," Alice Applebaum, the Anchor Center's executive director told Mashable in an interview. "Will it make them better readers? Not necessarily, but it will make them more aware of what the world looks like."
Although the idea of tactile books is not a new one, the team hopes the project will help commercialize the technology, making such books more accessible and interactive for parents and teachers. If their vision is fully realized, families will one day soon be able to photograph, customize, and then print in 3-D pages from their favorite book right from home.
This project is just about one of the coolest, most magical we've ever heard of. Reading 2k14, everyone.