4 Reasons Why Derrick Is Going to Win 'BB16'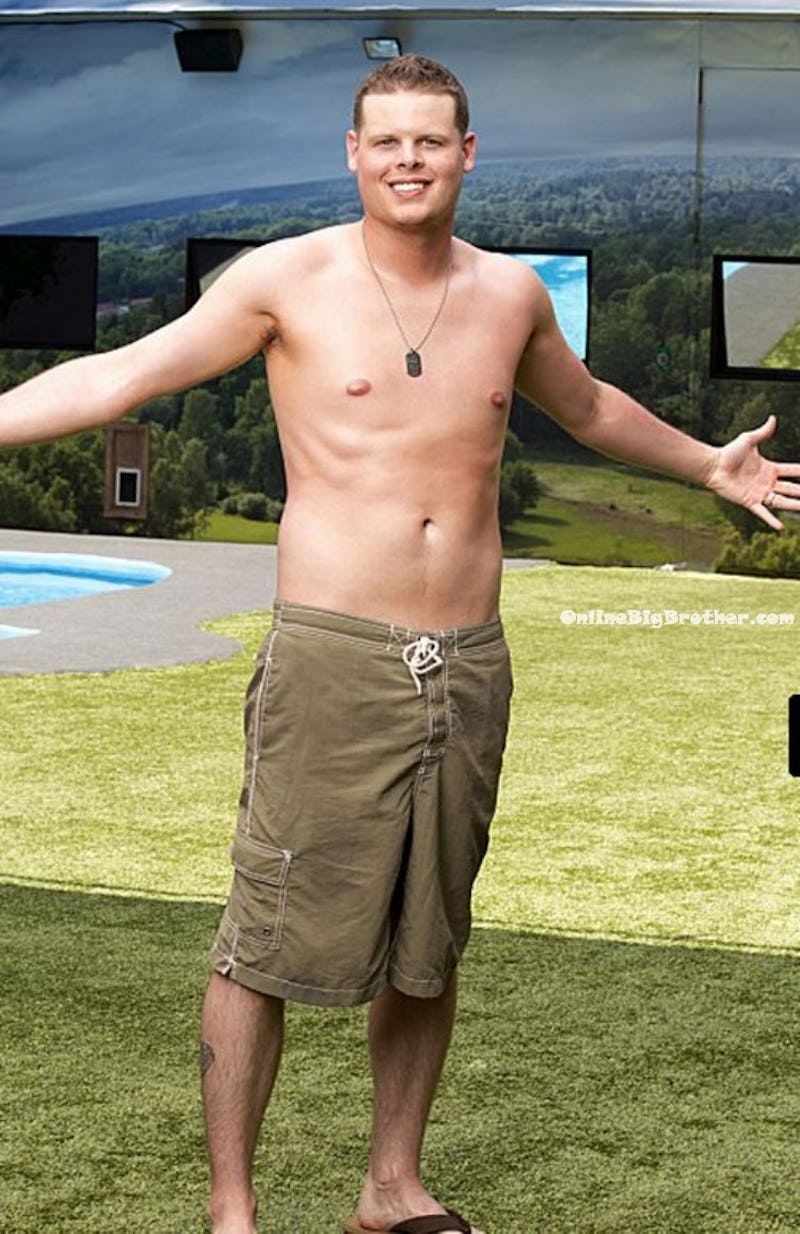 Already in the Big Brother game, there are stand out names that everyone is talking about. You have Devin, the completely unpredictable single father, Caleb, the lovesick houseguest who thinks he has the best game to ever exist, Frankie, Ariana Grande's brother and YouTube celebrity, and Donny, the groundskeeper and best one-liner producer this season. And while these Big Brother houseguests have made the biggest impressions this season, they're all probably going to lose to Derrick Levasseur, a contestant who's gone under the radar so far.
When you enter the Big Brother house with the intention of winning, you do not want to become one of the players that plays an overtly obvious game. It's ideal to play a hands on, extremely aware game, that allows you to make big moves without your name being directly attached to them. To sum that up, you need to be a puppet master. The ultimate puppet master, Will Kirby, from Season 2 and Season 7 all-stars, showed that you can control the game but let every other player take the fall for your manipulations. Derrick has slowly been developing into a puppet master over the course of this season.
Derrick is the cop who is "undercover" as a parks and recreation coordinator in the Big Brother house. Initially, I thought going undercover was a little reminiscent of 21 Jump Street, and seemed completely unwarranted in the house. But looking back on his game so far, Derrick has played like a true undercover cop, and because he is considered a Leslie Knope-style parks and recreation worker, no one is looking at him as a threat.
I think Derrick could easily walk away with the $500,000 once the Big Brother season ends, here are four reasons why.
He's basically Olivia Pope in terms of crisis control
When Devin blew up the bomb squad (no pun intended), and put Zach, his own alliance member on the block, Derrick did some major recon work to make sure Zach was safe for the week. The amazing thing is that Derrick was able to do this without ruffling any feathers.
He listens and knows what is going on in the game
Even Big Brother winner Dan Gheesling appreciates how strong Derrick's game is so far. And if a previous winner of Big Brother likes your game play, you're obviously doing something right.
He is an unsung hero on Big Brother
And in the Big Brother house, being an unsung hero will take you far. It seems as if CBS isn't really showing how much of a game player Derrick is, but hopefully he'll get the screen time he deserves as he continues to strategically play the game.
He plays off the Team America twist
It isn't surprising that Donny and Frankie were voted to be apart of Team America since Donny is adorable and Frankie has basically the entire Ariana Grande/Frankie Grande fan club voting for him. But Derrick was voted into Team America because America loves the game he is playing so far. And he doesn't take that for granted. To keep the target on his back as small as possible, Derrick plays it off like he would never be voted for by America.
So as innocent as he may seem, keep your eye on Derrick. He might just win this whole competition before anyone even realizes it.
Image: CBS