This 'Big Brother' Twist is a Miss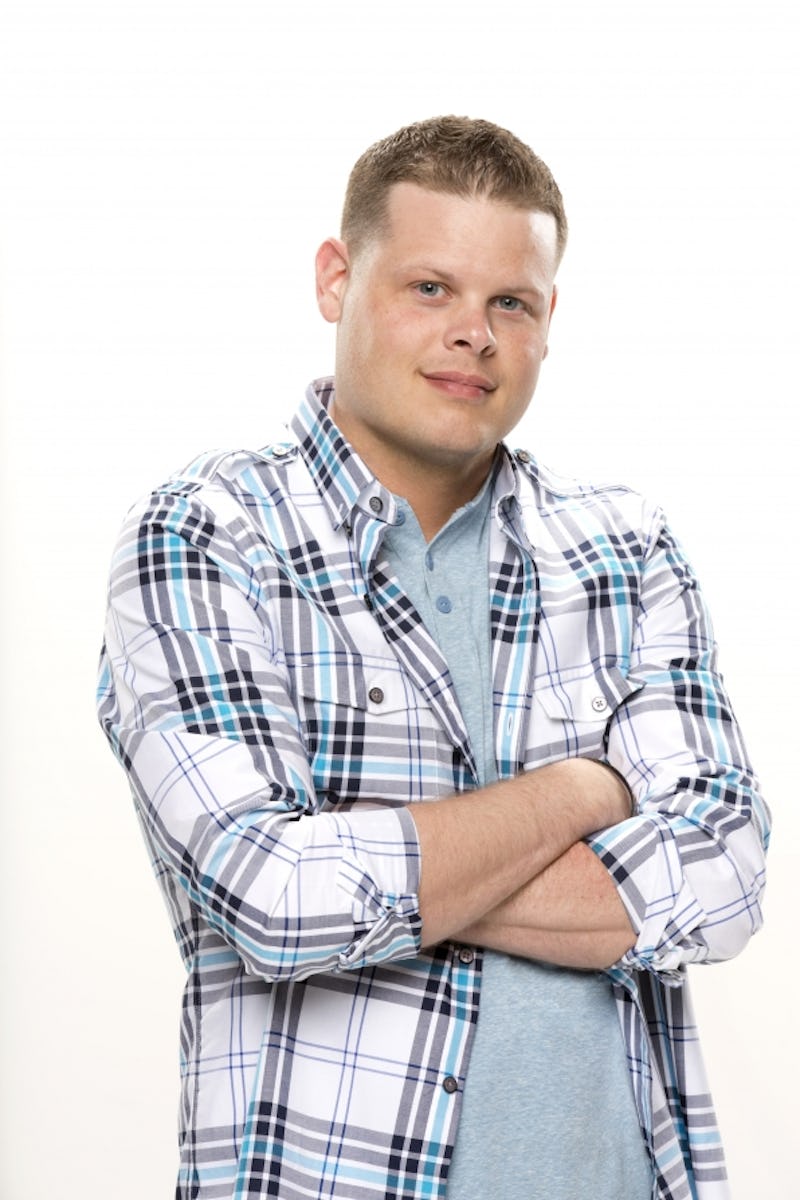 We're only two weeks into Season 16 of Big Brother, and it's pretty safe to say that there's a whole lot going on. In fact, there's more than enough drama thanks to Devin's hourly meltdowns and back stabbings. Perhaps that's why this year's added twist of the secret, viewer-picked, three-member Team America alliance feels so entirely unnecessary. Well, that, and it seems like it will have no real impact on the game.
This thing was doomed from the get-go when Team America's first member, Joey, wound up being the first person to get kicked out of the Big Brother house this season. Is this thing just going to be a kiss of death for anyone who gets voted in? Is this the Big Brother equivalent of winning a Best Supporting Actress Oscar only to never be seen again? The newly-appointed Derrick and Frankie — who now join Donny to round out Team America — had better hope not.
Even so, Derrick and Frankie are already in the "Bomb Squad," making for two secret alliances too many. (Though after Wednesday night's betrayal of Zach, it's safe to say that alliance is blown to smithereens.) Even more disappointing? It's all guys! "The Bomb Squad" is predominantly male — including the quietly threatening Frankie — and the only evicted houseguest so far has been a female. Oh, come on , America!
But here's the worst part of Team America: their missions are stupid. The first secret mission, as voted by viewers, will either be "Get two Houseguests to kiss and then spread rumors that they are in a showmance" or "To keep the spotlight off of Team America, get three other Houseguests to spread a rumor that someone in the game is related to a past Big Brother contestant."
First of all, the showmance one is pointless because most of the houseguests are in a variety of showmances and cuddly bromances anyway, and the only person bothered by them is — YOU GUESSED IT — Devin. Second, there's no "spotlight" to keep off of Team America considering nobody in the house knows what it is. These "challenges" may have stirred the pot on previous seasons, but it's hard to imagine that during Devin's reign of terror anyone will throw up red flags about kissing or rumors about being related to former Big Brother houseguests. If anything, that just puts Frankie, who does have a famous sibling, even more in the spotlight.
On the bright side, Derrick, Frankie, and Donny's first secret meeting — in which they had to use super vague code phrases "apple pie" and "bald eagle" in a sentence — was a hilarious, ridiculous delight. You know how when guys are lifting weights they are also talking about their favorite desserts and which kinds of exotic animals are at their local zoos? Totally inconspicuous, nothing to wonder about here.
Maybe when Devin is out of the house (please, oh, please) Team America will cause some sort of ripple in the Big Brother house but for now it's about as useless as a bald eagle eating some apple pie.
Image: CBS