Why Did 'Sam & Cat' Get Cancelled?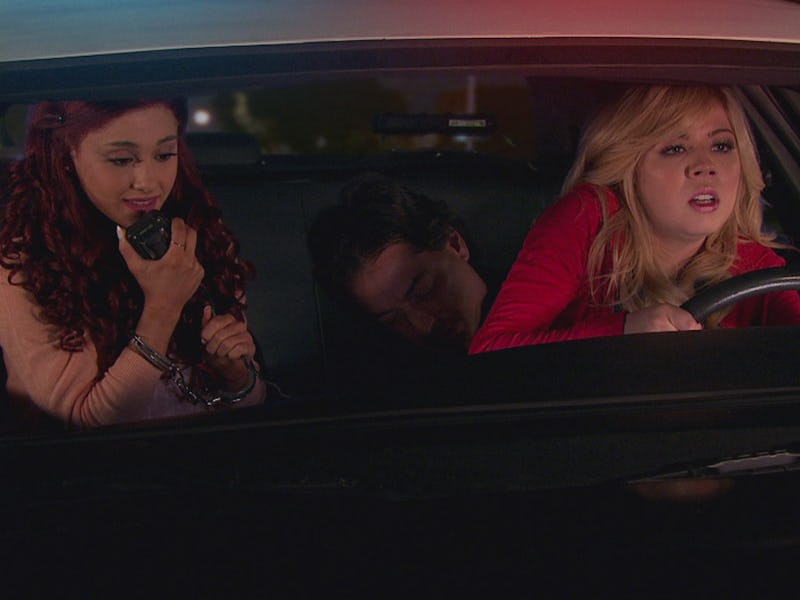 It's nothing that we didn't all see coming. Nickelodeon's Sam & Cat has been in jeopardy ever since Jennette McCurdy and Nickelodeon got into a mysterious dispute that is not about salary or about McCurdy's nude picture scandal. Anyone who was still holding out hope that the actress famous for playing Sam Puckett and the network famous for making up part of our childhoods would settle their differences with one another eventually should prepare to be disappointed. It appears that Sam & Cat has been cancelled by Nickelodeon and they still won't tell us why.
Admittedly, it's not like Sam & Cat was really the best show that the network had to offer its audience. The entire draw of the program was Ariana Grande, who is one of the biggest names in the music industry right now, and the appearance of her fan favorite character Cat Valentine alongside fellow fan favorite character Sam Puckett. The two of them living together and running a babysitting service was really just a weak premise to play their two different personalities against each other and not all of it sat well with longtime Nickelodeon fans, who resented Sam & Cat at the start for being the reason that Cat's parent show, Victorious, got abruptly cancelled. To those people, Sam & Cat's cancellation might just be karma in the works.
Nickelodeon confirmed the cancellation to E! News on Sunday and their confirmation was followed by an open letter to the fans written by Ariana Grande on Twitter that was over 700 words in length. It even incorporated a shout out to her older brother, Frankie Grande, who is currently starring on Big Brother season 16. "One of my favorite things about Cat was that she never lost her sense of wonder. As we grow up we become more and more jaded and fearful of how we come across," said Grande in her tweet. "We hold back a little more, protect ourselves a little more and although Cat goes through the same ridicule as anybody else does growing up, she never changed or lost her childlike wonder. To me that's the bravest, most special thing about her. She actually reminds me a lot of Frankie in that way."
Although Grande had a lot to say on the subject of Cat and the show, that only made it particularly glaring that we still don't know what caused the dispute that led to Sam & Cat's cancellation. The final episode of Sam & Cat is due to premiere on Thursday, July 17, and then it will disappear from the airwaves without more of an explanation than "well, thanks for watching". The network owes more to its fans than that, but that doesn't mean anything in the long run. After all, it seems more and more like if the truth of the feud were to get out then it might make McCurdy and Nickelodeon both look bad.
It's unclear at this point if this marks the end of Grande's association with Nickelodeon now that she has a far more illustrious music career to focus on, one that appeals to adults as well as children, or if Nickelodeon has more shows in its repertoire to make use of Grande's acting talents. Either way, you probably won't be seeing Ariana Grande on television anymore unless it's an award show performance or an interview. Or unless they actually get her to host a full MTV revival of TRL. But don't hold your breath.
Image: Nickelodeon; ariantourage/Tumblr