Black Milk Clothing + Disney = Empty Wallet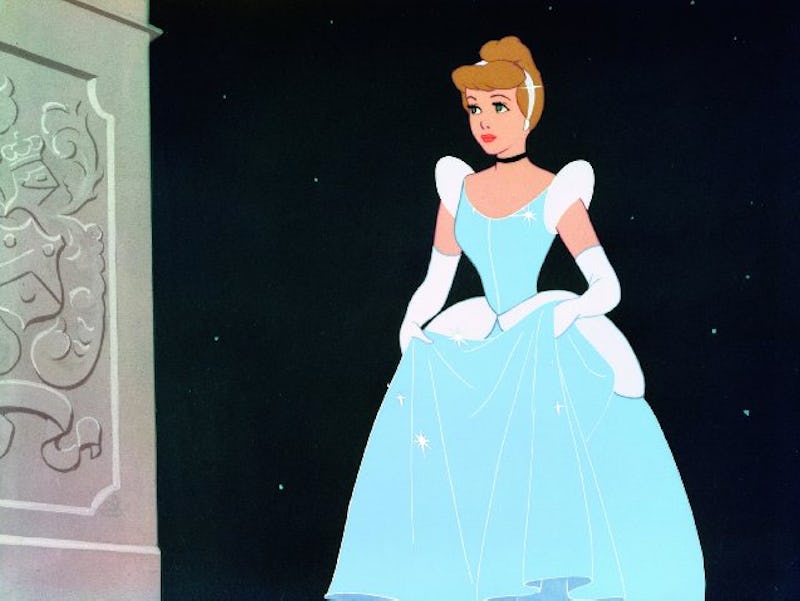 I try not to make mass generalizations, but I think I can say with fair certainty that the vast majority of us have some sort of Disney-related nostalgia. Many of us grew up begging our parents for Cinderella dresses from The Disney Store, and most of us will readily admit to our fair share of stressed Mulan/Hercules/Lilo & Stitch Netflix binge-watches during finals week — not to mention our Frozen sing-along parties.
With that in mind, I think the ultra fandom-friendly fashion line Black Milk Clothing is poised for another hit with its upcoming Princesses and Villains collection (which is due for release at the end of the month, on July 29th). After all, Disney princesses are the ultimate style icons (and the villains are perhaps even more fashionable — just look at Maleficent!).
There's a little something for all Disney fans, as it includes everything from leggings printed with the Beast's castle's stained glass to dresses featuring The Aristocats sassiest kitten, Marie. If you're so inclined, there are even glittery bodysuits in Princess-approved pastels — think American Apparel meets Sleeping Beauty meets Las Vegas. So without further ado, let's take a quick peek at some of the best pieces!
1. We're All Mad Here Reversible Skater Dress
This Cheshire Cat print is just perplexingly optical illusion-y enough to do the character justice.
2. Mermemerald Leggings
Mermemerald? More like mermesmerizing (forgive me)! But in all seriousness, these shimmering metallic scales are pure fabulosity. And the best part is...
3. Pixie Dust Purple Bandeau
...if you pair them with this glittery purple bandeau, you're basically Ariel.
4. Painting the Roses Red Skater Skirt
There's something pleasingly Warhol-esque about this Alice in Wonderland-themed skirt.
5. Ursula GF Bomber
This bomber looks like it's shaping up to be a must-have. Not sure if it's Flotsam and Jetsam flanking the zipper on the front, or Ursula striking a pose on the back, but I'm definitely into this.
6. Disney Princess Leggings
And finally, for the die-hard fan, there are these leggings that are a basically a dead ringer for the folder you bought for the first day of school in second grade.
Images: IMDb/Disney; Black Milk Clothing