David Lynch Designing Activewear Because Why Not?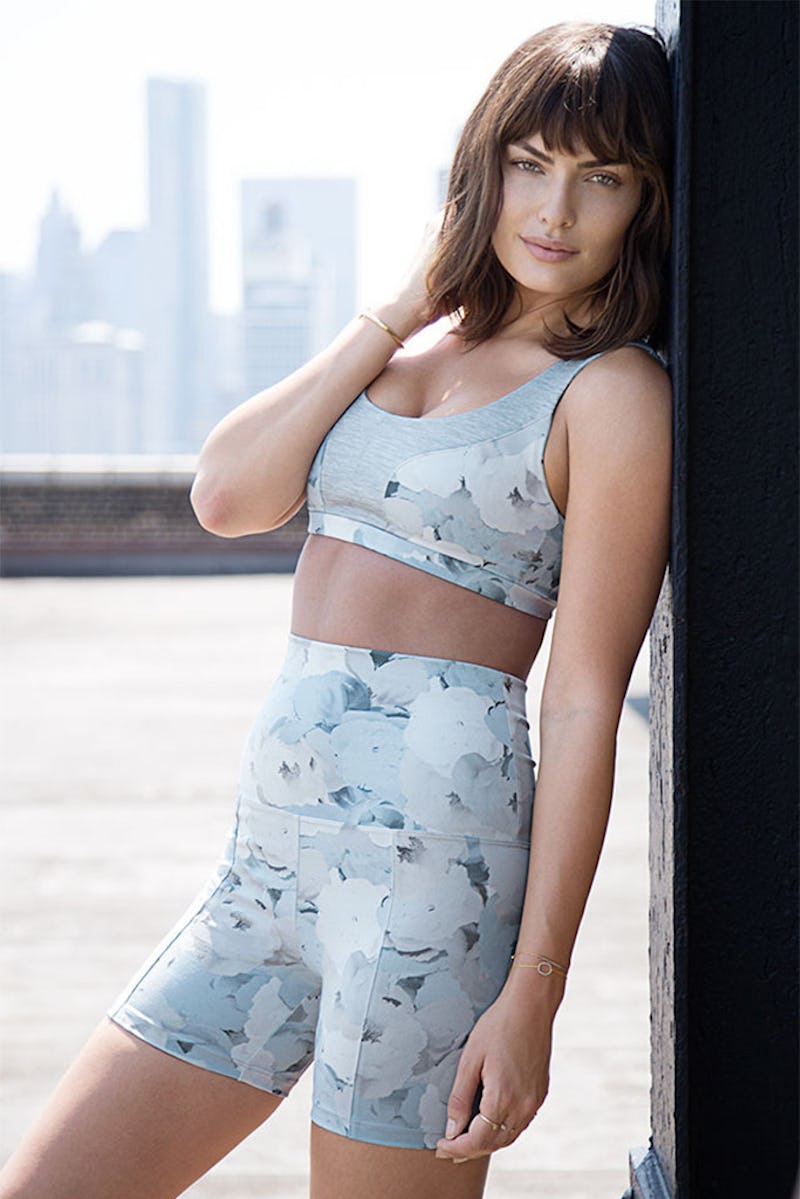 Hey, here's something you never thought you'd read: David Lynch designed a sports bra for you. And some high-waisted bike shorts. And a pair of floral-printed leggings. Yes, David Lynch has branched out from surrealist director/musician/visual artist to athletic clothing designer. According to PAPERMAG, David Lynch is designing workout gear with Live the Process, a luxury activewear company that creates clothing on the basis of enlightenment. Sounds very on par with Lynch's brand, no?
The six piece collection includes everything you need for your spiritual journey at the gym: A corset sports bra, a scoop bra, geometric leggings, a basic t-shirt that reads "Change Begins Within" and more. All the pieces come in the exclusive "David Lynch Floral" — a beautiful light blue, gray and white print.
The gorgeous brunette modeling Lynch's collection looks like a character from one of his films — strong cheekbones, full lips, killer brows, vixen-like cat eyes and a perfect banged bob. In fact, the activewear line itself looks like something we could definitely see Laura Palmer dressed in as she huffs and puffs on the stairclimber in Twin Peaks.
But looking Lynch-esque at your spin class is going to cost you — the collection ranges from $105-$185. However, a portion of the proceeds will go to victims of abuse.
Images: Live the Process