Zoe Hart's Having A Baby, Y'all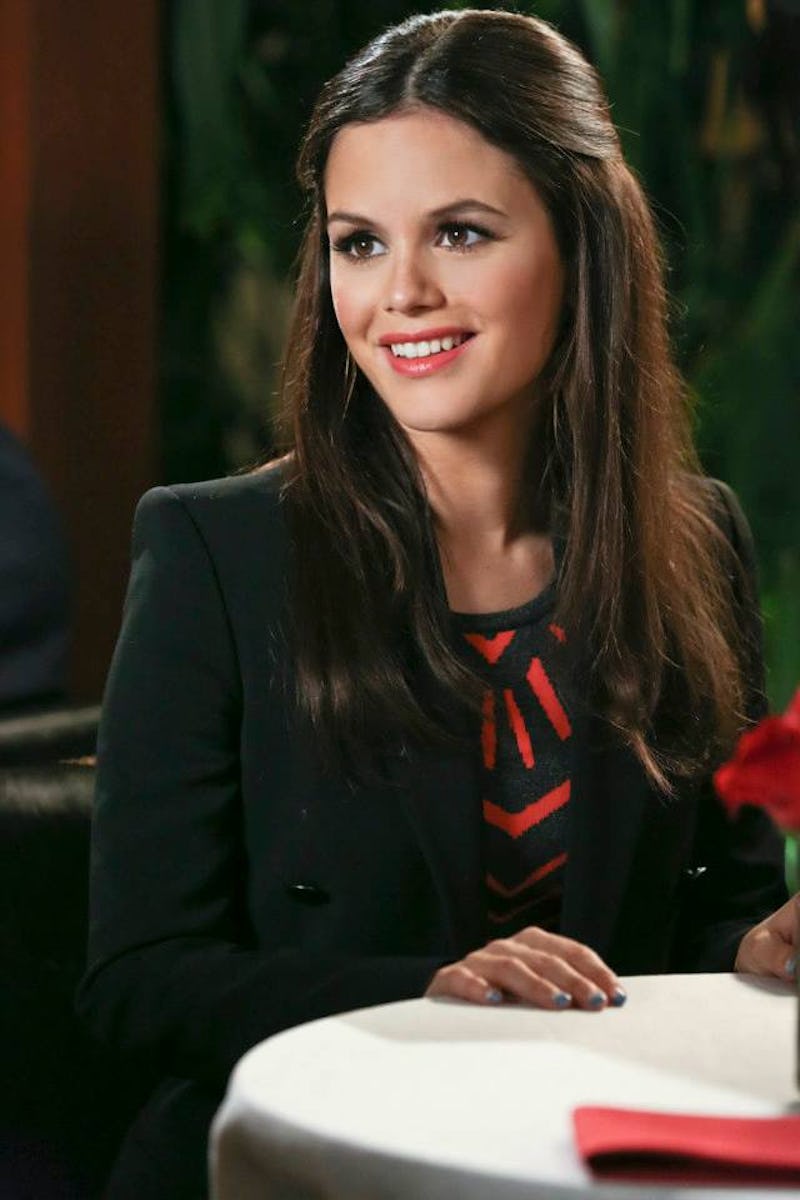 There's going to be a baby in Bluebell. According to CW president Mark Pedowitz, Hart of Dixie will address Rachel Bilson's pregnancy on the show. Basically, fans can expect a Zoe Hart baby in Season 4. Back in May, Bilson announced that she was pregnant with her first child with boyfriend Hayden Christensen and, naturally, we all wondered if her Dixie character, Zoe Hart, will get pregnant too in Season 4. Well, she definitely will, people. Now, the only question is, will Zoe insist on delivering her own baby?
Pedowitz revealed two things at the 2014 TCA Press Tour that all Hart of Dixie fans have been dying to know. The first, whether or not Bilson's pregnancy would appear in a storyline on the series and second, whether or not the 10-episode Season 4 could be Dixie's final season. Well, thankfully, it's good news on all fronts. Pedowitz said of Dixie's future, "We are looking forward to see what happens." As long as they're looking ahead and not regarding Season 4 as a send-off, we're all good. But the Dixie news didn't stop there — apparently, the pregnancy storyline is already in the works.
The network executive said of Bilson's pregnancy and Dixie, "[Creator] Leila Gerstein is planning to have a pregnancy eventually happen to the character of Zoe Hart." So, eventually means Season 4, right?
But, while I'm glad that Hart of Dixie won't ignore Bilson's pregnancy (I mean, how could they? The show is about her), like they did with Jaime King's in Season 3, this could obviously go very wrong. For instance, if Season 4 features not only a time-jump but also an over-arching question of, "Who's baby is it?" No, thanks.
First of all, time jumps are a no good, horrible, extremely bad idea in any circumstance. (When will shows realize this?) Especially if what's waiting at the other end is a reveal that, surprise, the show's main character is pregnant. Just, no. And, Zoe is such an expressive, dramatic character that missing out on seeing her initial reaction to finding out that she's pregnant would be a real missed opportunity for Dixie.
The other major mistake Dixie could make would be to blow this pregnancy out of proportion by having Zoe unsure of who the father is. Yes, Joel returned in the Season 3 finale, but he didn't show up to try to win Zoe back or to complicate her life whatsoever. So attempting to link him to baby-daddy drama would just be excessive and unnecessary. The fans were ready to let Joel go and when he moved to L.A. and he and Zoe broke up, we did. (He was boring anyway.)
Now, I'm not saying that the baby should be Wade's and that Zoe and Wade should be living happily ever after. Zoe's supposed to be proving to Wade that they belong together, at least that's how we left off in the finale. And, while I know it's hard for this pair to keep their hands off each other, I think they've matured enough since Season 1 to take it slow this time. Throwing a baby at them right off the bat would be way too much.
Zoe's also so not the type to not know who the father of her baby is. After three seasons of Dixie, fans know that Zoe's a control freak through-and-through, even when she tries to let loose. So I can't imagine her in a situation where she wouldn't know or want to know about her baby's father. A surprise pregnancy would challenge her, but it wouldn't be a question about who the father is. It just wouldn't work that way. Because obviously the baby will be Wade's.
Basically, CW, don't screw this up. Zoe Hart deserves so much better than a paternity scandal.
Images: The CW, Whifflegif (2)