Cody Has A Major Celebrity Crush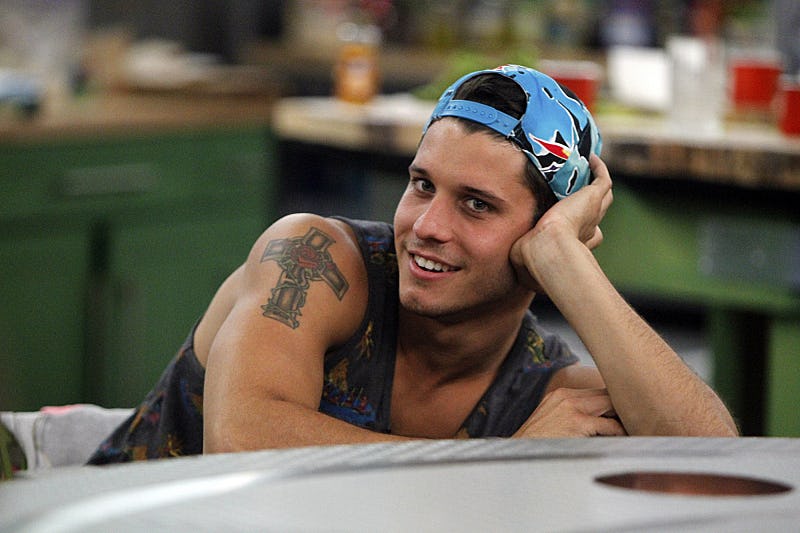 The houseguests on this season of Big Brother haven't been shy about their romantic feelings for each other. Every episode, it seems like there's lots of cuddling and flirting to be had, with little trepidation about anyone else — fellow houseguests or the rest of America — finding out. During Sunday night's episode, one of this week's HoHs, Cody, said he's not sure if he would ever get too serious with another woman in the house. However, he wasn't shy about revealing his love for Zac Efron at all.
Talking with Hayden and Frankie in the backyard, both of whom know what it's like to talk about their love for someone on camera, Cody admitted that he's got a major man crush on Efron. Cody thinks Efron is gorgeous and ripped, and if he were to run into Efron on the street, like literally run into his rock-hard abs, he would crumble into pieces from how hard his upper body is.
However, it's not just about the looks with Cody. He's a true Efron fan who thinks the actor has "swag" and is "hilarious." As he told Frankie and Hayden, one of his favorite movies is The Lucky One, although he seemed to have trouble coming up with the actual name of the film and could only remember a few details about it, like it was the movie where Efron played a soldier who returned home from war. Cody forgot to mention that it also starred a pre-Orange is the New Black Taylor Schilling, but being in the Big Brother house makes it difficult to remember life before the competition.
He also lauded Efron's recent performance in this summer's comedy Neighbors. Unfortunately, Hayden wasn't too into this conversation, saying that Cody has bad taste in movies and later adding that Leonardo DiCaprio is his man crush, which is not a bad choice, either.
I've got to admit though, Cody has pretty great taste in men. Efron isn't bad to look at, and many of his movies are entertaining, if nothing else. However, there is the fact that Caleb kind of reminds me of Efron, and neither I, nor Cody probably, wants to have that image in our heads.
Now the real question is whether or not Efron was watching tonight's Big Brother episode, and if so, what he's going to do with this interesting revelation. The answers are probably no and probably nothing, but it doesn't hurt to ship these two anyway, right?
Images: Sonja Flemming/CBS; please-slow-down-take-it-easy/Tumblr