Blake Lively Knows Her Website is "Outlandish"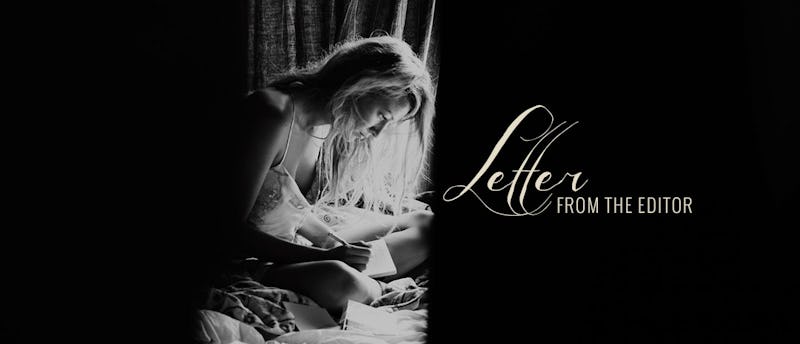 Perfect hair-having human Blake Lively launched her highly anticipated website Preserve on Monday and it's pretty much everything I expected it to be — a Free People-esque, boho-fied marriage of Gwyneth Paltrow's Goop and Olivia Wilde's Conscious Commerce . In case you missed all the hubbub around Lively's Internet venture, the former Gossip Girl first spilled about her plan to Vogue in September 2013. No one really knew what she was talking about at first, but as time passed, we got the gist of it: It'd be an online marketplace focused on "telling stories." Still a bit confused, a source close to Lively described it as follows to E!: "Preserve will focus on artisans and products, many hand-made one-of-a-kind items all selected by Blake. Items will be available for purchase through the site." And because that explanation was still a little fluffy, Blake Lively penned a "Letter from the Editor" to put it into her own words.
"The function of Preserve is part magazine, part e-commerce hub, part philanthropic endeavor and above all, a place to showcase the power of imagination, ingenuity, quality, and above all, people." Above all, y'all. "Preserve is a creative space. A space which honors both tradition and innovation — a space which honors the future, while having a love affair with the past..."
Besides the "editorial" stuff, a major part of the site is the shop. Here, Lively and co. recognize that although a majority of the stuff they're selling is pretty lavish, it all goes to a good cause (or at least 5% of it does). "We celebrate and indulge in the treasures both high and low that we feature on Preserve. We are aware that a lot of what we are selling is outlandish in a world where people are starving and have nowhere to sleep. This is a real problem. One that even on our high horse we can't ignore. This is our community. Each of ours. We have set our first goal of giving 5,000 children a meal, 2,000 children a blanket, and 2,700 children a warm hoodie, all within the U.S."
From jars of whole grain mustard to heart-shaped marquee lights, there is an eclectic smattering of items Lively has hand-picked for you. Here are 6 random things you can purchase on Preserve to (sort of) do your part — so long as you don't mind overpaying a bit.
Because enlightened eaters should be using progressive ketchup.
Price: $7
It might be the only bowl in your kitchen cabinet (because you couldn't afford to buy any others), but hey — it's meant to be used every day!
Price: $70
Just what you needed for those impromptu oyster nights you're always having.
Price: $92
Why get an identical one from the Flea for a quarter of the price when you could have this one?
Price: $95
It's even got a name. The "Yanni."
Price: $105
Sorry, everyone besides Blake Lively.
Price: $164
All jokes aside, I think it's a very noble effort on Lively's part and I hope that her site finds success so that it can achieve its philanthropic goals. XOXO, Sara Girl.