The Great Wall of Vagina Is Awesome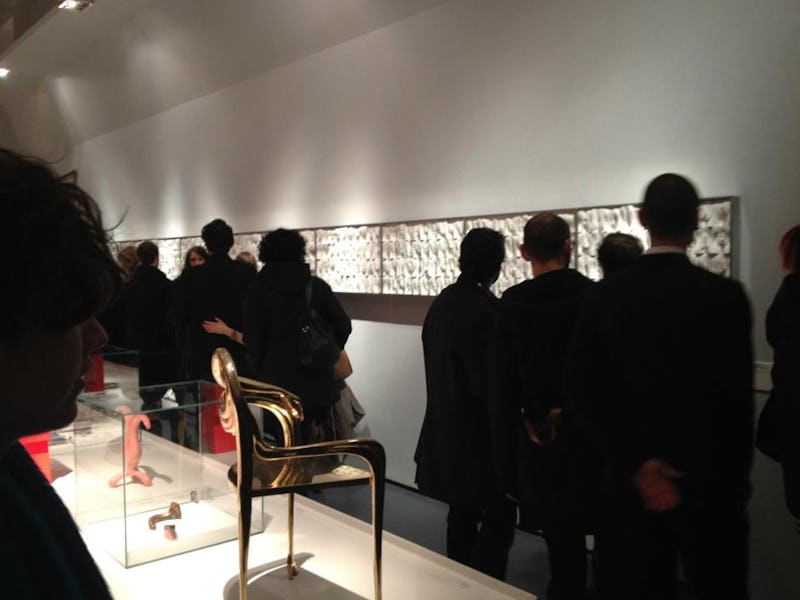 The female genitalia has served as artistic inspiration for a multitude of projects worldwide, usually to explosive and/or polarizing effects. Just take Japanese artist Rokudenashiko, whose vagina boat project got her arrested for obscenity, or Fernando de la Jara's vulva statue, which served as the unfortunate hidey-hole of an American exchange student in Germany. However, British artist Jamie McCartney is creating vagina art that isn't meant to titillate, shock, or anger. Dear readers, feast your eyes on the Great Wall of Vagina: an installation intended to de-mystify the vag.
According to the website's About page, The Great Wall of Vagina has been around for about 5 years, in which McCartney has taken plaster casts of the genitalia of over 400 women. The women who have participated have ranged in age from 18 to 76, and have included mother-daughter pairs, women before and after labiaplasties, women before and after giving birth, identical twins, and trans* individuals. "It's not vulgar, it's vulva!" McCartney writes. The project was conceived as a way of providing both men and women with an opportunity to look at non-sexualized vaginas in their infinite variety.
"It's not vulgar, it's vulva!"
"I've always been into making stuff that's a little avant-garde," McCartney said in an interview. He hopes to tour the world with his installation: "I think this is important, and it really needs to be seen."
McCartney's message of acceptance and open dialogue is a welcome contrast to the news that one in 5 women wants a "designer vagina," or a labiaplasty to reduce the size of the inner labia. The study from Flinders University found that 13% of women had received negative messages from partners about the appearance of their genitalia, and 19% had discussed the way their vulva looked with friends. What's more, labiaplasties can cause unintended consequences, such as infection and painful urination. The proliferation of the "perfect vagina" idea (i.e., the kind seen in photography or pornography) is a troubling trend that parallels the sharp uptick of other body image concerns.
But The Great Wall of Vagina provides a way for women — viewers and participants alike — to love their lips. In a moving video, a woman who hates the appearance of her vulva so much she considered surgery got a cast done by McCartney. When she looks the result, she tears up. "It looks so small!" she says. "I was expecting this massive thing..." She makes a jellyfish-like motion with her hands, as if she were expecting a monster to swim out from between her legs.
The Great Wall of Vagina is on display in Brighton, which makes a trip out of the question for me (damn). However, if you're in the area, consider stopping by and taking a look. After all, there's no such thing as too much vagina love, amirite?
Image: The Great Wall of Vagina/Facebook (2)