The Second Trailer Has Arrived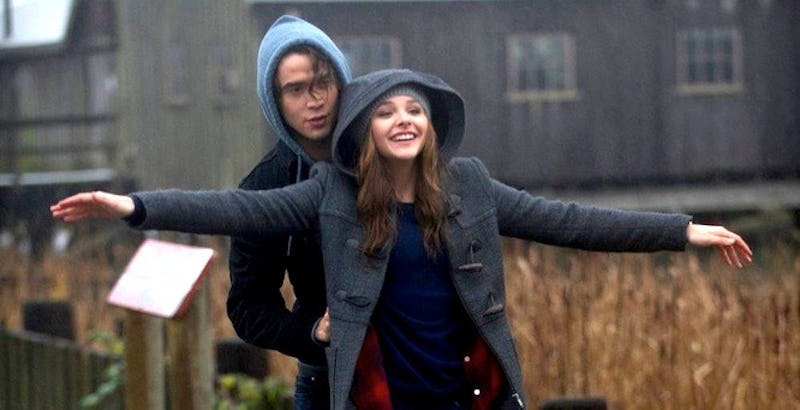 You'd like to think that by the time you've watched the second trailer for If I Stay (by this point you've already seen the first trailer and the clip of the prologue and had a good cry over those) you'll be all cried out by the time the adaptation of Gayle Forman's YA weepie hits the big screen on August 22. Well, you'd be wrong. These are merely warm-up tears! Sort of like what they did with us for The Fault In Our Stars. We could brace ourselves all we wanted with those previews and music teasers, but it was full-on waterworks when we finally saw it play out on screen. Yeah, you can pretty much expect the same thing to happen with If I Stay. We're on to you, YA tearjerkers!
While the new trailer doesn't provide us with much different footage than the scenes featured in the first trailer, from Mia's (Chloe Grace Moretz) blossoming music career to her head-over-heels romance with Adam (Jamie Blackley) to her tragic place between the living world and the dead after a car crash has taken the lives of her entire family. Heck, they even re-used A Great Big World's sob-worthy song "Say Something (I'm Giving Up On You)." But that still doesn't make the second preview any less sad than the first, and it certainly won't do us any favors next month when we're all blubbering messes at the multiplex. Check out the latest If I Stay trailer here:
Image: Warner Bros.