'Manhattan's All Dramatic Irony & Rachel Posner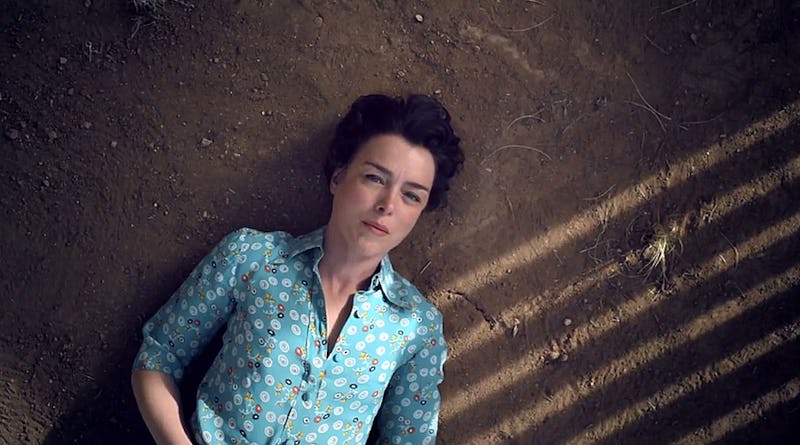 The latest original scripted series from WGN America has all the markings of a prestige drama: A niche take on something historical, a stylized look, the presence of some vaguely recognizable actors and some other very recognizable actors. Manhattan 's officially taken its first steps in the 2015 Emmys race. Let's see how far it gets.
The trailer for Manhattan comes courtesy of Entertainment Weekly, who got it first. The trailer does its job laying the groundwork for the series' content and cast: This is the story of the creation of the world's first atomic bomb, and the men and women in Los Alamos, New Mexico who either worked in the race to create the a-bomb or who, in other cases, made up the greater population of Los Alamos.
The series stars David Harbour, John Benjamin Hickey, Ashley Zukerman, Olivia Williams, and House Of Cards' Rachel Brosnaham. It's full of similar dramatic irony to what Mad Men often enjoys dabbling in — in fact you could say the show's built on it, considering the fate of this thing the Manhattan Project's team is building. It's a grim subject, but since when have prestige dramas shied away from the grim? In my experience they're more likely to dive head-first into it, and Manhattan seems to be no exception.
Image: WGN America