Arizona Prisoner's Execution Totally Botched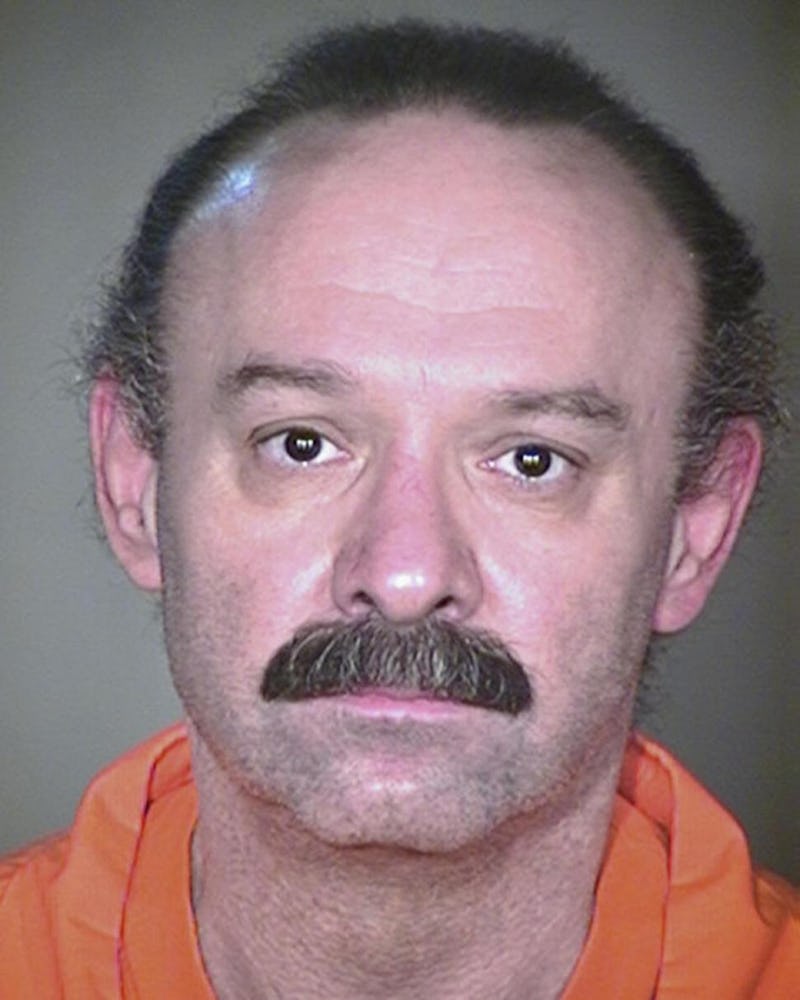 Nearly two hours into his botched execution, Death Row prisoner Joseph Rudolph Wood III was still alive. Wood was (finally) killed by lethal injection after snorting and gasping for breath for about an hour and 40 minutes before falling silent, according to a reporter for the Arizona Republic who watched the execution occur. The drug was first administered at 1:53 p.m., and Wood wasn't pronounced dead until 3:33 p.m., a staggering one hour and 56 minutes later.
Wood had been granted a stay of execution over the weekend by the Ninth Circuit Court of Appeals thanks to increasingly urgent concerns about the lethal injection drug's ability to kill humanely, but the Supreme Court overturned that stay on Tuesday, meaning Wood would die. The Supreme Court didn't explain why it overturned the Ninth Circuit's decision, according to the Post.
Wood was convicted of killing two people in 1989. It took so long for the lethal injection to work on Wednesday that his attorneys filed a motion to stay the execution while Wood was dying.
The execution was reminiscent of two botched deaths by lethal injection in Oklahoma and Ohio earlier this year. Arizona used the same drug cocktail of midazolam and hydromorphone used just once before, in the Ohio execution, to kill Wood. It's unclear why they thought it would work this time. The new drug combo is being used because it's getting really hard for states to find the chemicals needed to kill people. (Most other countries don't really do this sort of thing.)
According to a Guardian analysis, between 2007 and 2012 the U.S. executed more people than almost any country in the world, below only China, Iran, Saudi Arabia, and Iraq, and above everyone else.
One of Wood's lawyers, Dale Baich, told the Post Wood's execution was very unusual.
I've witnessed a number of executions before and I've never seen anything like this. Nor has an execution that I observed taken this long.
A reporter for the Arizona Republic, Michael Kiefer, who witnessed the execution, said Wood gasped about 660 times after the lethal drug was first administered. Reporter Troy Hayden said Wood's death was "very disturbing to watch ... like a fish on shore gulping for air," according to the Republic. Meanwhile a spokeswoman for the Arizona attorney general's office, Stephanie Grisham — who said Wednesday was her first time witnessing an execution — suggested Wood was asleep, the Post reported.
I'm telling you he was snoring. There was no gasping or snorting. Nothing. He looked like he was asleep. This was my first execution and I have no reason to minimize this.
Family members of Wood's victims suggested Wood deserved his death, according to KPNX reporter Chris Williams. And Arizona Governor Jan Brewer said in a statement that Wood "did not suffer."
Brewer attributed her assessment to "eyewitness and medical accounts," though eyewitness accounts obviously differed in their assessment of Wood's suffering.
Image: Arizona Department of Corrections