Anna & Michael Are The Most Adorable Couple Ever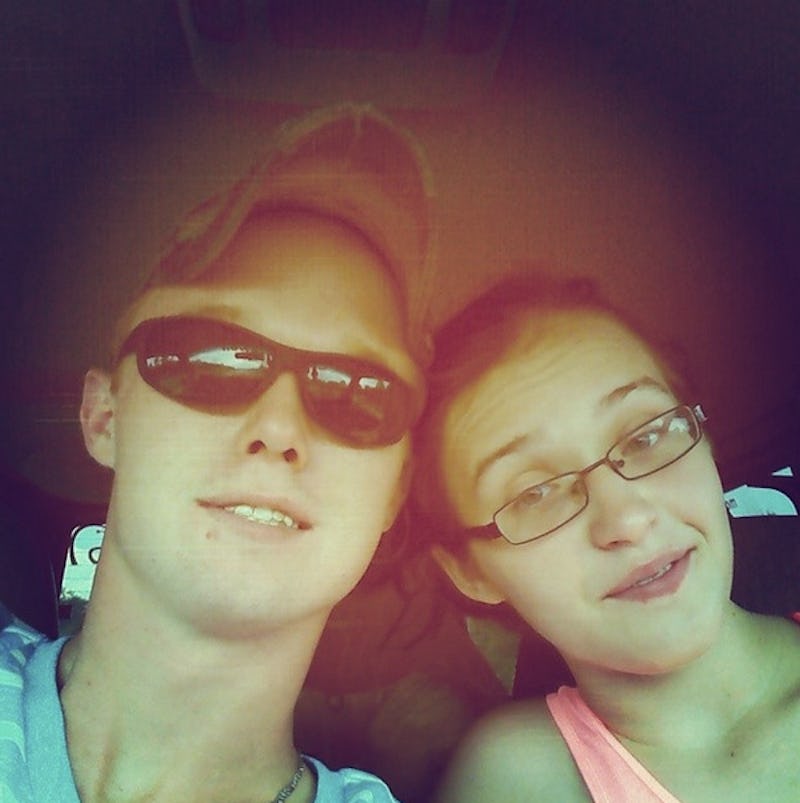 Love is in the air for our favorite rednecks, ya'll — and it's not just Mama June and Sugar Bear this time. We loyal followers of TLC's Here Comes Honey Boo Boo know that the show plays host to another love story: The one between oldest daughter Anna Shannon and her new husband, Michael Cardwell, although I wasn't totally convinced at first. Despite the fact that the Shannon/Thompson clan are total strangers, they've farted their way into my heart, and I can't help but feel a little protective over them.
So when Michael entered the picture, I worried he wasn't the right guy for Anna, especially where the ever adorable baby Kaitlyn is concerned. Is this 21-year-old ready to step up and be a father? Will he run at the first sight of June's forklift foot? These are the important questions to consider when deciding to spend your life with someone.
But Michael has proved all my doubts wrong, and I love him for it. So who is the latest addition to the fam? Michael's a mechanic who started dating Anna on April 3, 2013, and, on New Year's Eve, so memorably proposed to our girl with the words "Marry me" spelled out in pepperoni on a pizza. Who wouldn't say yes to a proposal you could eat afterwards?
And in case you're confused, Michael isn't Kaitlyn's father. Anna's baby daddy is reportedly a guy named Caleb Clark, Anna's high school flame who she dated for two years before Kaitlyn was born. And in case you hadn't noticed, he's not in the picture — but fortunately, Michael's decided to be a father to the cutest baby ever. This has resulted in endless adorable selfies on Michael's Instagram account, and it's clear that Kaitlyn is totally over the moon about him.
"I love them 'til the end," Michael said in the caption on an Instagram post of Kaitlyn and Anna. "I honestly don't know where I would be without these two in life. They have showed me what it takes to step up and be a father and a husband."
And even though it hasn't been aired on the show just yet, Michael and Anna tied the knot for real in May, and their wedding is way more my speed than the camo-themed commitment ceremony June and Sugie shared. In a gorgeous white gown, Anna agreed to spend the rest of her life with Michael in a small and private outdoor ceremony
"I'm so excited to be marrying Michael," Anna told People at the time. "Kaitlyn and I are very lucky to have him, and we can't wait to grow our family. I can't wait to be his wife."
And they lived happily ever after.
Images: CardwellMichael/Instagram (3)