5 Vacation Spots for the 'Honey Boo Boo' Family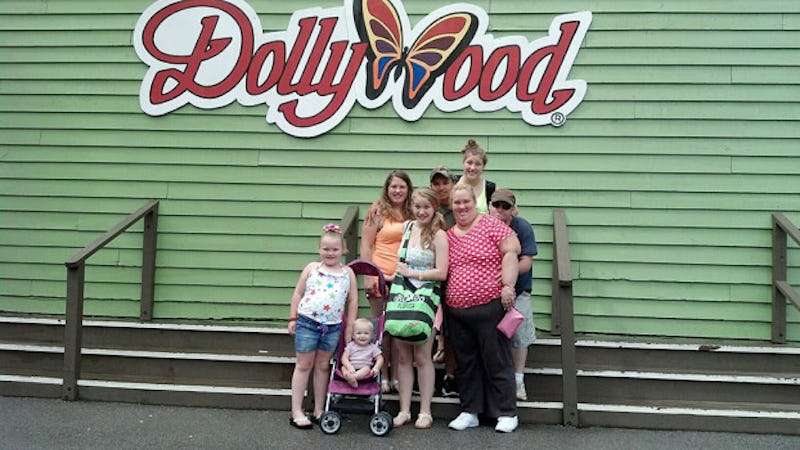 Although they may not have a lot (except when you consider the coupon stockpile), the family on TLC's Here Comes Honey Boo Boo has definitely found ways to get around. Family vacations are important, ya'll. And although the money they earn from doing the show goes directly into savings accounts that June's daughters can't cash in until they're 21, they've managed to see a little bit of the country on Sugar Bear's contractor salary. After all, who could forget last season's Familymoon roadtrip after Sugar Bear and June tied the knot? Or, um, the whole making out with a giraffe scene? Yeah, I kinda wish I could forget that one. In this Thursday's episode, some family members will go on a houseboat vacation and while I'm sure they had a great time, I've got some suggestions for their next trip. If they ever decide to crack into their savings for a blowout family vacation, there are a few places they should definitely visit with the TLC camera crew in tow. Because the only thing that's more entertaining than Alana Thompson and her sisters on a giant slip and slide in their front yard? Alana Thompson and her sisters in various touristy locations around the world, bringing their backwoods Georgia charm along for the ride as they experience new cultures everywhere.
Disney World
Disney is the obvious choice, especially because we couldn't think of a place that Alana could possibly love more. Although the Shannon/Thompson family visited Mickey's compound for Christmas 2013, we have yet to witness the footage. I need to see Alana meeting the Disney princesses, and the conversations that would ensue. Especially with Frozen's Anna and Elsa. I have no doubt in my mind that Disney would make Alana an honorary princess for the day. And how much would the entire family love Disney food? Giant turkey legs and churros for all!
Baby Kaitlyn would obviously need to be included in this outing, because the princesses would love her, too.
Europe
I love Alana and her family with every fiber of my being, I do — but how could they ever manage to go to Europe without perpetuating the ugly American stereotype? Their reaction to cultures abroad would be priceless and inevitably, comedic gold. And the food. The girls would never eat anything exotic, and we'd definitely see them trolling the streets of London, looking for a McDonalds. Bonus points if they get to meet the queen, who I have a feeling isn't exactly a fan of Honey Boo Boo.
Las Vegas
June and Sugar Bear just strike me as gamblers. They would fit right in to the casino lifestyle in Vegas, and June would be the first to strap on a fanny pack and get comfortable at the craps table. Even better: A TLC crossover where the Honey Boo Boo fam runs into the Sister Wives fam. Neither group would understand the lifestyle of the other, and it would be fantastic to witness.
New York City
Mostly because Alana would be in heaven in the Times Square Toys 'R Us — and permanently move into the giant Barbie house on the top floor. Yeah, um, I'd watch that show.
Images: TLC, Getty Images (4)