The '50 Shades' Movie Looks Better Than the Book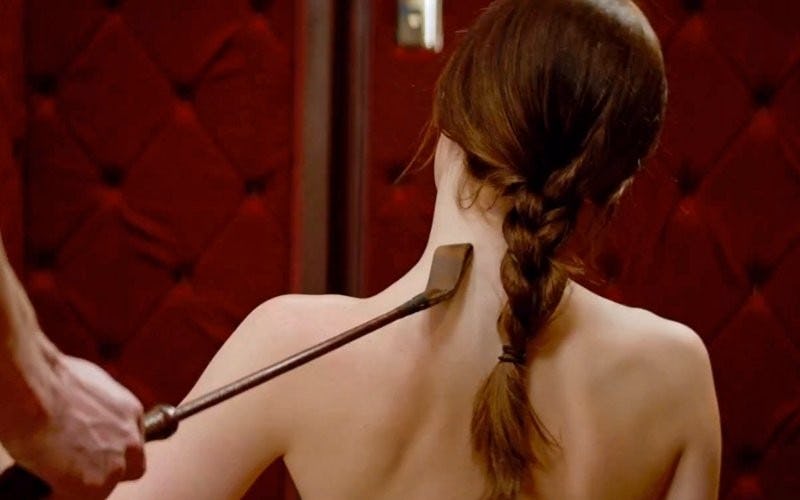 E.L. James groupies are in a joyful tizzy today. The fiercely anticipated 50 Shades of Grey film trailer has finally dropped to their erotic delight, and Twitter is alight with response. But the most shocking part about the sultry compilation is not the BDSM — it's that the film actually looks watchable. At least compared to the book.
I can't say much for the notorious trilogy, which became an instant publishing sensation when it hit shelves in 2011 — that's because I put it down after 15 pages. And, in case you're wondering, it's not because I'm a prude, but rather because I found the elementary school reading level unbearably unsexy.
I have to admit, however, I might actually find myself in theaters for this film adaptation. James Dornan is one sexy Christian Grey, his shirtless self and soul-searing blue eyes exceeding my typically quite vivid lit-cum-imagination expectations. And the trailer shots strike just the right balance of seduction and art. In a tradition where movies are scarcely better than books, it's a rare and curious thing to see a film that might just outdo the text — an exception to the rule.
Granted, the bar isn't terribly high — 50 Shades is not exactly a masterpiece, and I've just about seen as much of the film at this point as I've read of the books. But I'm ready to be pleasantly surprised.
In case you've been trapped in a vortex and avoided the trailer somehow, watch it below and see if you don't agree.