Who's Logan Dating? He Can Take His Pick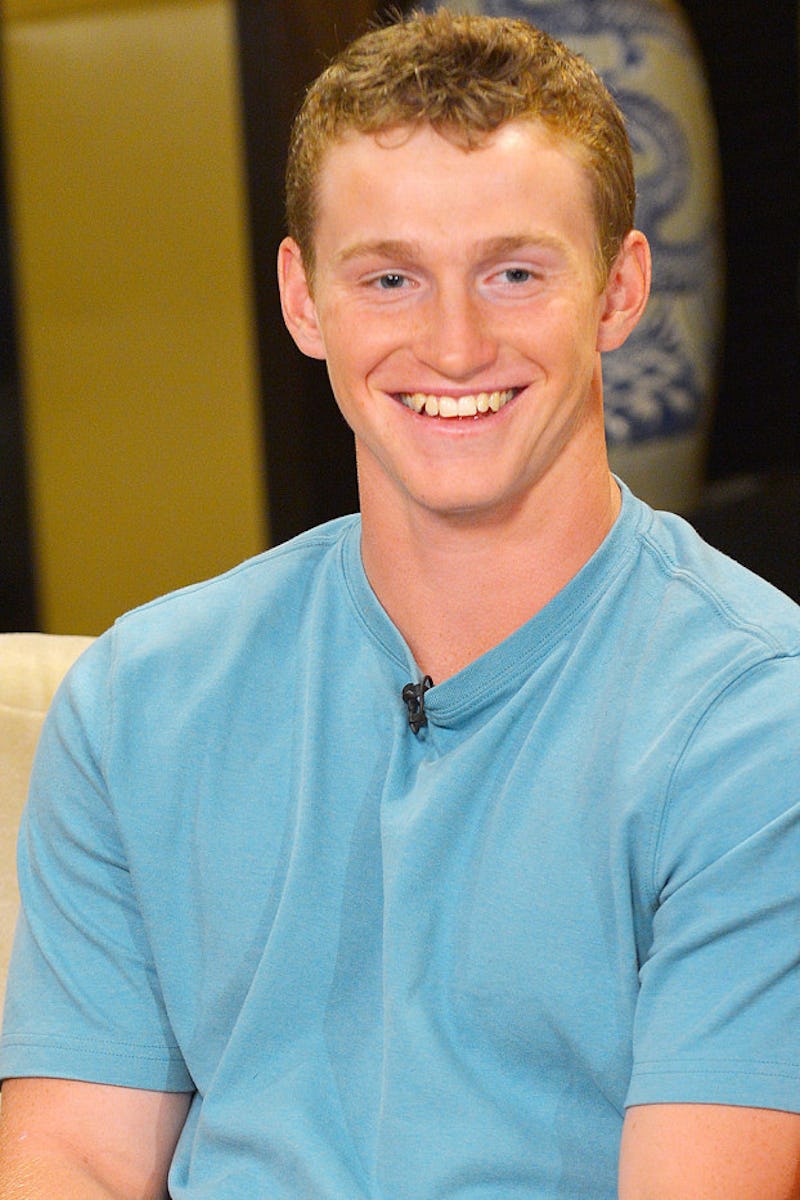 There is nothing anyone could ever do to make me want to join the Brown family on TLC's Sister Wives — either as the fifth wife or one of their 17 children. However, if I could spend a day hanging out with their kids? I definitely would. We already know oldest daughter Mariah is awesome, and after the teen-centric episode earlier this season, I think the rest of the clan would make stellar BFFs as well. And, um, I kind of have a crush on Janelle's oldest son, Logan... even if he's way too young for me. So since Logan and I aren't dating, who is he dating? He's cute, funny, and treats his family well, which makes him perfect boyfriend material. Surely, there's a lucky gal in his life, right?
Not so fast. As far as the internet's concerned, Logan's single — although the real story behind his relationship status might be revealed on Sunday's Tell All special. As far as Logan's rarely updated social media accounts go, he never talks about having a girlfriend or being in a relationship. In fact, if I didn't know better, I'd say Logan's getting ready to follow in Kody's footsteps, because it seems there are several girls who may or may not have caught his eye. And sorry, fellow Logan fans — they're all super adorable.
As it turns out, since he's entered college, Logan has become a little frat-tastic. He's been solicited as a date to just about every sorority formal under the sun. And of all the girls he's posed with recently, he'd make a cute couple with any of them. Or, possibly, some unknown girl he's never Instagrammed, which wouldn't be surprising at all. So is that the news he's planning to break on the Tell All? Or is it something else altogether?
Either way, here are some of photos that show his recent dates and just make it even more clear what a great boyfriend he'd be.
First of all, this is a good looking couple, right? Second of all, how cute is her dress?! Thanks to my well-honed Insta-stalking abilities, the girl in the picture is Tabitha, who took Logan as her date to something called the Violet Ball.
Next up, we have Michelle, who's studying criminal justice at UNLV. In his caption, Logan described her as a "gem" and used the hashtag "shelookingood," which indicates that this could be true love.
Oops, how did this get in here?! Sorry, guys. Must have slipped in from my personal collection. How embarrassing.
And, finally, another UNLV student. Just as cozy, but with less formalwear. Hmm.
Logan, please tell us who you're dating on the Tell All. I need to know. Also, include her Instagram handle, please. Thank you.
Images: TLC, Logantb/Instagram