Why Must Netflix Torture Us?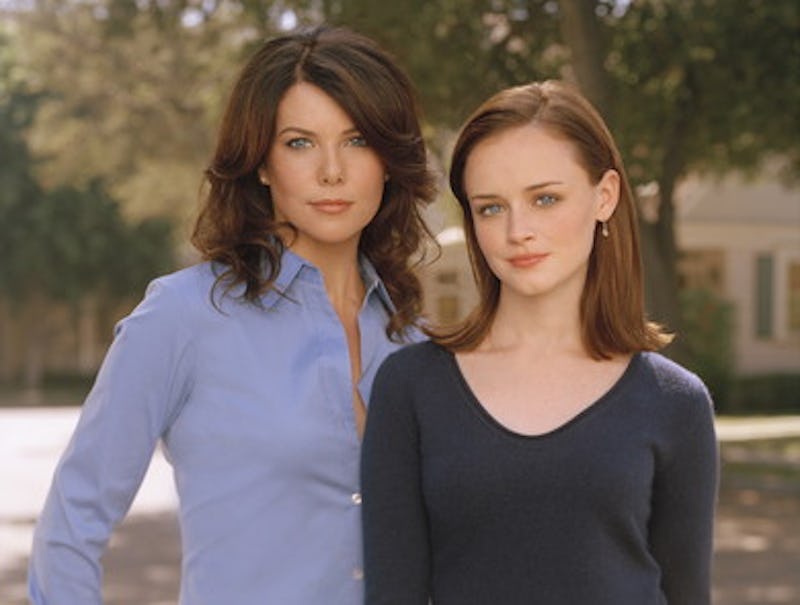 According to the man himself, Seinfeld might finally be making the move to Netflix. During a Reddit AMA on Thursday, Jerry Seinfeld was asked if the classic show would ever be available to stream online. The comedian answered, "You are a very smart and progressive person. These conversations are presently taking place."
Okay, so it's not exactly an enthusiastic yes, but at least the conversations are happening. I mean, once the conversation is on the table, who wouldn't want to do everything they could to get Seinfeld online? Yeah, it's syndicated, but that's so much harder to predict when and on what channel, and I don't have cable, okay? I want to watch Seinfeld online and I'm sure lots of other fans do, too, so let's hope those talks go the fans' way. As Huffington Post says, "Why watch a few syndicated reruns every night when you can watch all 180 episodes in one sitting?"
This bit of exciting news reminded me that Seinfeld isn't the only classic show that Netflix doesn't offer online. Yeah, they have everything in DVD form, but who still pays for the DVD service? Streaming is the way of the future and these 11 shows need to follow Seinfeld's lead and make the leap to the Internet.
FRIENDS
It's been said that at all times, there is always an episode of Friends airing on some channel, but let's cut out the guesswork and make it available by the click of a mouse. Besides, how fun would it be to actually watch the series in order, the way it was intended, instead of here and there as it's shown on TV? Plus, it would cut out the annoying "Wait, are Ross and Rachel together in this one or not?" debate that happens when they air randomly.
FULL HOUSE
This is another '90s classic that I'm so mad Netflix doesn't have. What is Netflix's problem with the '90s, huh? How am I supposed to aww at the adorable Olsens as babies or laugh at Joey's dumb jokes now? I have so much nostalgia and no way to indulge it.
GILMORE GIRLS
Oh you know, just one of the best shows on earth and it's not available online. I actually caved and bought the DVD series a few years back because this show is just too good to not always have at my disposal. But now, my new computer doesn't have a DVD drive and I'm going through Gilmore Girls withdrawal and Netflix is my only hope.
THE BRADY BUNCH
I've never seen this show but I want to, so purely for my own selfish reasons, I want to be able to stream it. But I'm sure other people want it available, too, for days when they feel sick and want to snuggle in bed and remember their childhood watching this show when they stayed home from school.
DRAKE AND JOSH
This is one of the best Nickelodeon shows to ever be created and it's nowhere on Netflix. That needs to be remedied ASAP.
I LOVE LUCY
Netflix, you've got some 'splaining to do.
BOY MEETS WORLD
If you wanted to stream the original before watching the Disney Channel spinoff, you're out of luck.
PUNK'D
Sometimes you really just need to watch famous people make fools out of themselves. Netflix can make this happen, it's just choosing not to.
THE LIZZIE McGUIRE SHOW
I don't understand why we live in a world where Disney Channel shows I've never heard of like Cow Belles, Lab Rats, and Lemonade Mouth get to be on Netflix, but this masterpiece of my childhood doesn't.
LITTLE HOUSE ON THE PRAIRIE
Laura Ingalls and her family deserve the world. But if they can't have that, then they at least deserve a spot on Netflix.
AND THE REST OF KEEPING UP WITH THE KARDASHIANS
Netflix only has through Season 4, but like, Lord Disick is still a jerk in those few seasons. He deserves to have his transition to loving dad and boyfriend be available online for the world to see.
Images: The WB; NBC; college-social; authorajpalm; gifsoup; weheartit (2); taringa; notesfromachair; okmagazine; fckyeahtimmy/Tumblr; giphy;