The Final Journey of 'The Walking Dead'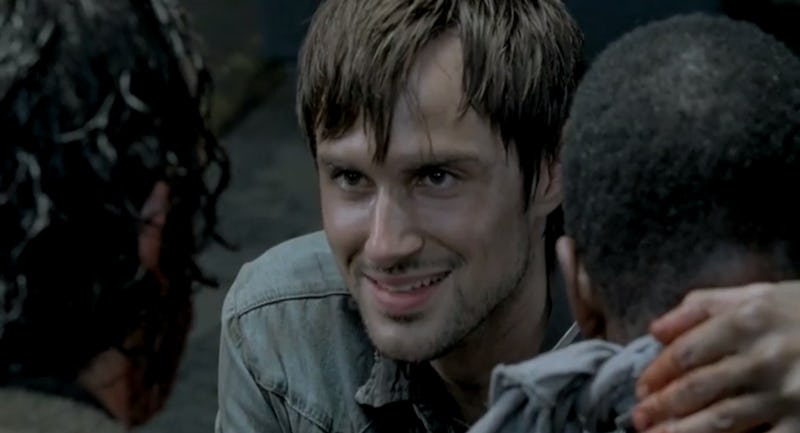 Although many unofficial hints have been dropped about the next season of The Walking Dead, Comic-Con may finally hold some answers for fans. The Walking Dead Season 5 trailer was just released at the San Diego convention at what seems like long last. As we know, the end of Season 4 left the surviving members of the gang in a train car at Terminus, where they were supposed to be given shelter. After a bloody trail and a possibly metaphorical rabbit trap scene, Rick and the crew are ambiguously imprisoned in Terminus, where they will inevitably face a violent season opener. In the comic series, Terminus is home to hungry cannibals, so Season 5 will have flesh-hungry shoes to fill.
The trailer starts with Rick saying "they're screwing with the wrong people," and some of the images suggest that his crew is tortured at Terminus. Then a new objective is introduced: instead of making it to Terminus, they are now hoofing it to Washington D.C. to somehow kill all of the walkers and "fix" the world. Although this plan involves a shifty new companion, it looks like it will play out as a ramped-up version of Season 4's quest for Terminus. It also seems that the season opener will be just as bloody as we all could have predicted, so be prepared for some classic Dead gore. Nonetheless, this trailer doesn't reveal anything about the cannibals, so we'll just have to wait until October 12 to see if Rick will be served au jus or make it to the capitol.
Image: AMC