New 'Masters of Sex' Trailer Proves Sex Sells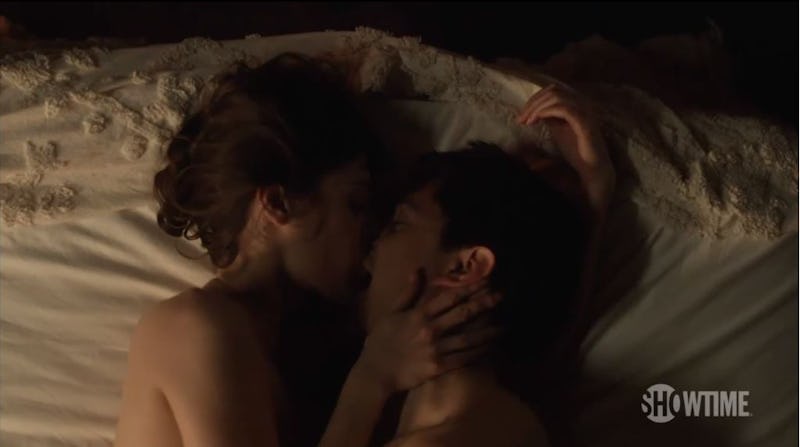 Showtime just released another trailer for Masters of Sex, and it's even more scandalous than the last. Of course, if you're making a show about early sex researchers who (spoiler alert) get together, how could it not be? Not to mention that awkward sex jokes are almost always hilarious, and this show has them by the boatload. Observe:
Not one, but two fake orgasm jokes just in the trailer
"The alpha dog of coochie medicine"
Glass. Dildo.
"Lean in close..." "...but not too close or you'll get poked in the eye." "You're saying watch out for the dildo?"
First of all, I need to start calling my gynecologist the "alpha dog of coochie medicine." Second of all, besides the jokes, there's a lot of important issues about sex that this show will no doubt cover. Virginia Johnson and William Masters may have conducted their studies in the '50s, but some of our cultural attitudes about sex haven't changed much (although our attitudes about homosexuality certainly have, so it will be interesting to see how the show handles Masters and Johnson's program to "treat" homosexuality).
And last but not least, Michael Sheen and Lizzy Caplan are both great actors who are truly capable of making this a great show, and they have some great moments in this trailer. Hell, forget the sex, I was already sold.