Report: Muslim Group Responsible for Acid Attack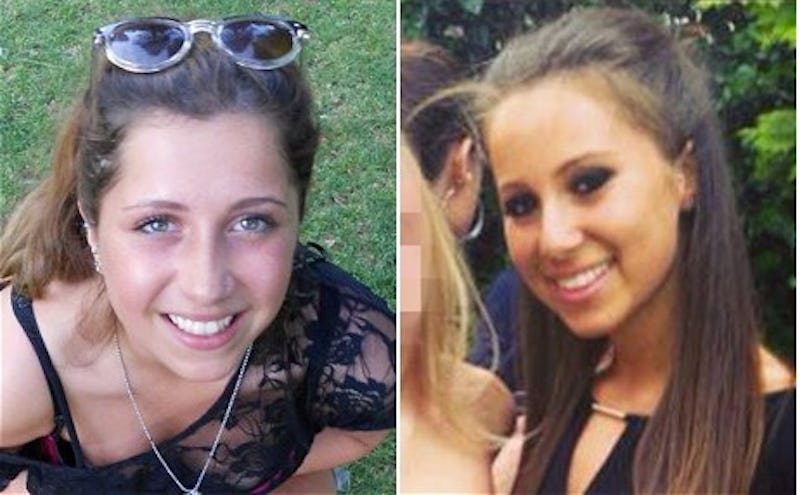 It's now believed that a Muslim group may be responsible for attacking two British teens with acid in Zanzibar Thursday. Initially, there was no known motive for the attack, but the girls may have been targeted after arguing with local shopkeepers, according to the Telegraph.
Five men have been arrested for the attack, and are being questioned by police. The men could be part of Uamsho, a radical Islamic group, referred to as 'The Awakening.' A friend of the teens also suggests that the girls were attacked because they're Jewish.
Kristie Trup (left) and Katie Gee were teachers at a school associated with the Catholic Church, and also volunteers for Art in Tanzania, a local charity. According to Sky News, the two teens are now back in the U.K. after taking a medical evacuation flight.
The teens suffered burns to their chests, hands and faces. Jeremy Gee, Katie's father, told the Telegraph, "The photographs that I have seen are absolutely horrendous. The level of the burns are beyond imagination."
"The girls weren't doing anything wrong. They were fully covered and had long sleeves on," said Marc Trup, Kristie's father.
According to NBC News, the police say the attack is an "isolated incident." The President of Tanzania, Jakaya Kikwete, said the attack was "senseless and disgraceful." A reward of 10 million Tanzanian shillings (a little over $6,000 U.S.) is being offered for information leading to an arrest in the attack, according to BBC News.
Image: Telegraph.co.uk