What Was the Alternate Ending of 'The Hills'?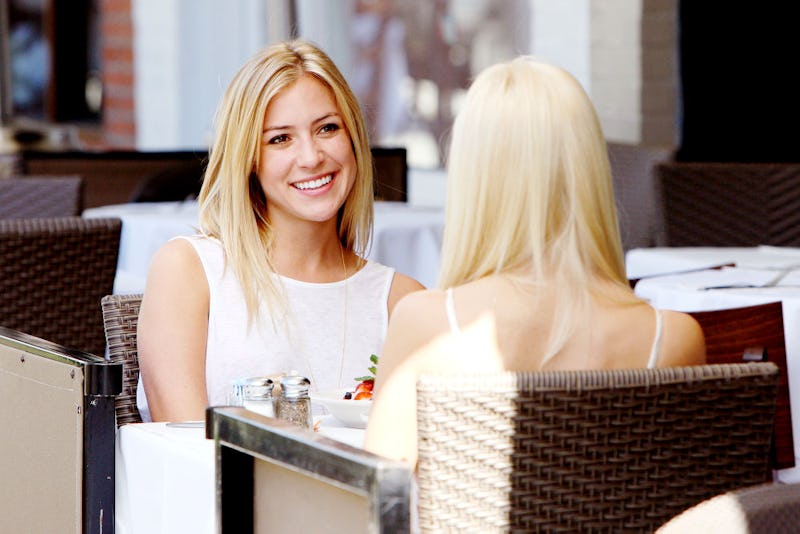 It's been a summer of The Hills. If you're like me, you've been a dutiful slave to MTV in the morning hours (or, rather, your DVR has — even a superfan like myself has things to do) during their #RetroMTVBrunch marathon of the reality show. This past week, MTV aired the final season of The Hills, which featured the baddest bitch ever Kristin Cavallari in place of the girl-next-door Lauren Conrad as the lead.
And on Friday, MTV aired the alternate ending of The Hills during their final episode "This is Goodbye," in which Kristin decides to go to Europe to find herself because blah blah blah new memories blah blah Brody Jenner. The original ending bought into how scripted The Hills actually was, revealing the show to be a complete farce when Kristin left Los Angeles and drove off into the sunset... and onto a Hollywood set. Surprise, loyal fan base — you've been totally fooled.
But the alternate ending! Ah!
After Brody and Kristin have a heartfelt goodbye — and a million montages play showing characters reflecting to a slowed-down version of the theme song, Unwritten — Brody returns to his condo. He comes into the living room and greets a girl sitting on the couch — the "secret girlfriend" that caused Kristin to flee to Europe. The girl turns around and — WTF! — it's Lauren Conrad. Lauren asks Brody where he's been. "I was just saying goodbye to a friend," Brody says. "It's hard to say goodbye," replies Lauren. Both break out into a smile.
Something about the alternate ending of The Hills felt vaguely like the ending to a horror movie — "It's starting again! Yet another love triangle involving Kristin and Lauren! RUN!" Yet the ending also acts as a wink to loyal fans, indicating that part of The Hills is very much scripted.
Though either ending feels appropriate, I'm less sad about how The Hills ended than the fact that it ended at all. Sigh. Keeping Up With the Kardashians has nothing on this MTV gem.
And, by the way, a present for you Brody/Lauren shippers.