Who Is Jaime Primak Sullivan's Husband? The 'Jersey Belle's Family Will Also Appear on the Show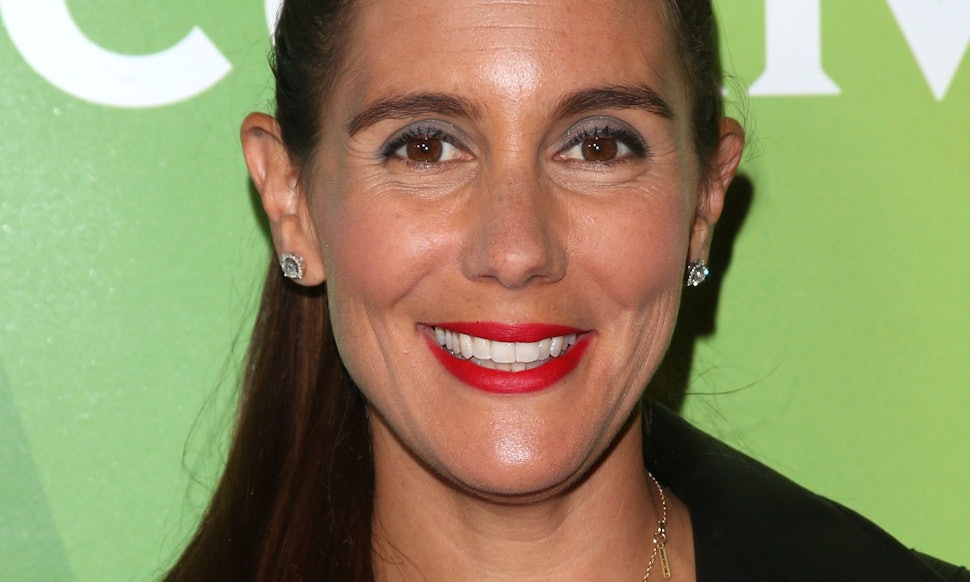 Mark Davis/Getty Images Entertainment/Getty Images
The star of Bravo's upcoming series Jersey Belle, Jaime Primak Sullivan, thinks the world of her home state of New Jersey. And while I get it (hey, I'm from Jersey too), she's actually given it up for a good reason: her husband and kids. Well, if they're enough to take a coastal girl down to the swampy South, they must be amazing. And while she certainly pines away for the finer things from the Garden State, family is what really matters — just ask any Real Housewife of New Jersey for confirmation.
Click through to meet Jaime's family, who will be appearing on Jersey Belle as she attempts to navigate the social waters of Alabama high society with her Jersey attitude.
Her Husband, Michael
Michael Sullivan is the primary reason Jaime isn't sitting in a Freehold Township pizza joint right now. The two met while Jaime was in Alabama on business, and hit it off well enough that after two years of long distance, she made the move down south. As a lobbyist for the Alabama state government, Michael couldn't commute hundreds of miles a day from Jersey, so Jaime made the sacrifice to balance the Tiny Kingdom and Los Angeles.
Image: Bravo
Her Sister, Meredith
Meredith is still home in New Jersey, but she's proudly repping her sister's show on Twitter to show her support (literally, her only tweet is at Jaime offering support!).
Image: Meredith Primak/Twitter
Her Brother, David
David Primak doesn't say much, but what he does write is pretty nice, like taking a minute to tweet to his sister just to say he loves her. But the proof is in the picture: nobody but a sibling would be willing to let you post a pic with terrible body language, weird angles, and a wicked sunburn.
Image: Jaime Primak Sullivan/Twitter
Her Daughter Charlie
Look at that face! You can tell she'll have all the sweetness of an Alabama southern belle, but be encouraged by her mom to always share what's going on behind those amazing blue eyes.
Image: Jaime Primak Sullivan/Twitter
All of Her Babies
One of the conflicts this season surrounds Jaime and Michael's decision whether or not to have a fourth child. Jaime loves the idea, while Michael, in his early 50s, believes he's too old to have another infant. But looking at this pic of their daughter when she was just a baby explains exactly why Jaime wants another. Who doesn't love tiny things? Tiny things that you can raise to be productive members of society?! Even better!
Image: Jaime Primak Sullivan/Twitter
Her Childhood Home
Growing up in a small, crowded state, your home turf is like a part of the family. Jaime's family made sure that people would always know who their house belongs to.
Image: Jaime Primak Sullivan/Twitter
Her Clients
As a publicist living in Alabama, you have to have an over-the-top personality and twice the drive of your average LA publicist. So Jaime has a very devoted relationship to her clients. Most of her (dozens of) daily tweets are reminders, suggestions, and full-on plugs for her clients' work. They range from Wayne Brady, to Chris Klein, to MC Lyte, to an infant sleepwear company.
Image: Jaime Primak Sullivan/Twitter
Her Favorite Pizza
If you grew up somewhere with great pizza (either New York, New Jersey, Chicago, or Italy), then you understand. It's more than just a great snack. It's what you eat every Friday night with your family, or anytime you hang out with friends. It has your back when you had a long day at work, and is somehow always better the second day… if you can even manage to save leftovers. This particular pie is from Federici's in Freehold.
Image: Jaime Primak Sullivan/Twitter
Her Alabama Belle Besties
While the show plays up the culture shock, these women are Jaime's actual real-life friends, and friends are just family you're not related to, right? In lieu of her sister, brother, and pizza, the girls are there for Jaime — even if they can't get ahold of just how much she likes to speak her mind.
Image: Skip Bolen/Bravo