So, How Does 'Bachelor In Paradise' Work?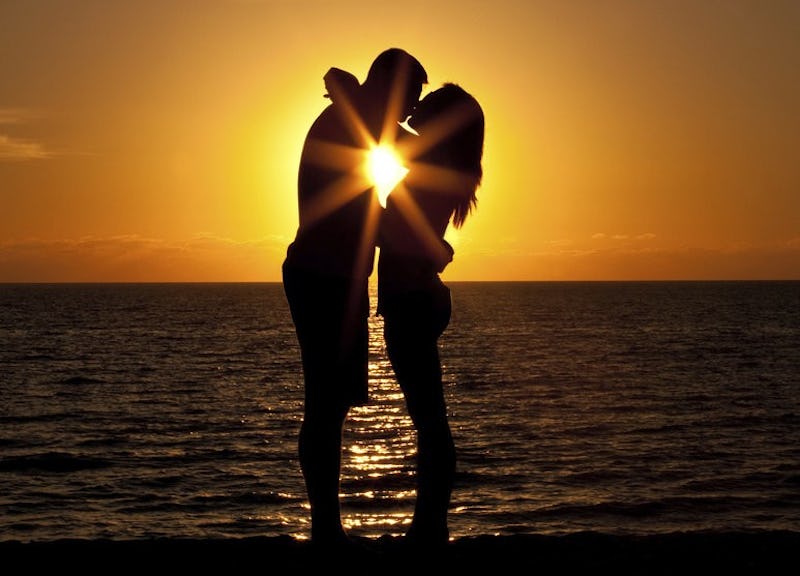 If you need a Bachelor fix now that Andi Dorfman's season of The Bachelorette is over, fear not, because Bachelor in Paradise is here to mitigate any feelings of loss. Why's that? Well, it doesn't have just one former Bachelor or Bachelorette contestant, it has a whole bunch of them! And they're on the beach! Usually shirtless! So basically, this is Temptation Island but eh, not quite. Clearly, we must ask for clarification: how does Bachelor in Paradise actually work?
ABC describes the show's set up as follows:
Some of The Bachelor's biggest stars and villains are back. They all left The Bachelor or The Bachelorette with broken hearts, but now they know what it really takes to find love, and on Bachelor in Paradise they'll get a second chance to find their soul mates. Contestants will live together in an isolated romantic paradise in Mexico and explore new romantic relationships.
Yup. These folks have what it takes to find true love, but only with a handful of pre-selected people and in front of cameras. Yes, that's what it takes: The classic romantic fable of "If love doesn't strike on television once, try try, on television again." And props to ABC for promoting the fact that you have not one, but two televised chances to find your soul mate.
ABC also does not fail to fill us in on the bountiful amount of ladies and gents who are competing for their second chance at l-u-v. We've got a cast of 12 females and 13 males and one very non-competing male, host Chris Harrison. These folks, as stated earlier, include some of your favorite and least favorite contestants from Bachelor seasons past, including the girl who missed out on Juan Pablo, Clare Crawley. (Ees okay. I assure, she's totally fine. I mean, look where she is now!)
So, basically, it's like summer vacation camp for horny, flirtatious people and each week, anyone who's not in a romantic relationship will be sent home. If that's the set-up, it makes sense why there are so many tears in the promo. It's like having to face your bad decisions and your worst nightmares all at once. Plus, you know there's gonna be a drunk cry or seven.
Acccording to Reality Steve, we actually don't start out with that full cast. More cast members are added as the shows goes on, because competition, y'all. Like on Bachelor and Bachelorette, there will be date cards handed out to further the drama, and ostensibly, the plot.
We start out with seven women and six dudes, meaning one woman is a lonely woman (or having a three-way). Reality Steve reports that these ladies will be Michelle Kujawa, Clare Crawley, Sara Herron, AshLee Frazier, Elise Mosca, Lacy Faddoul, and Daniella McBride and that the dudes will be Robert Graham, Ben Scott, Graham Bunn, Marquel Martin, Marcus Grodd, and Dylan Petitt. Reality Steve has a spoiler that I won't give away — but someone will be showing up to make there be even more women before the rose ceremony even starts. Yikes.
So, yes — the famous rose ceremony. How will that work here? Apparently, it will rotate whether men are giving roses to women, or vice versa. Those who don't receive roses will be sent home. At the end of each ceremony, six ladies and six gents will stand. Then, two new folks of the same gender will enter the show, bringing it to eight of one gender, and six of another. Each episode will rotate which side — male or female — is imbalanced. The contestants may think that they have someone wrapped around their finger, and then in walks someone else to shake things up. Nothing is certain!
So basically, these people want to try to make a match with somebody so that they don't get axed and lose their opportunity for love.
In other words, hello summer guilty pleasure.
Images: ABC