Her New Lifestyle Website Is Actually Great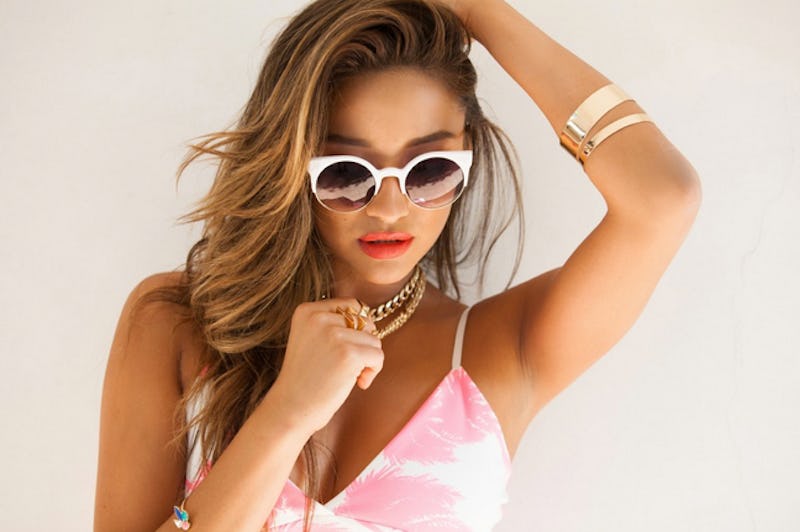 Guess which celebrity is the latest to jump on the lifestyle guru bandwagon?
That's right; Pretty Little Liars' own Ms. Shay Mitchell.
Joining the ranks of Blake Lively (Preserve: if you're a Sisterhood of the Traveling Pants girl — and I know I am— you must check out Amber Tamblyn's poetic stylings on the site's blog portion), Jessica Alba (The Honest Company), and perhaps most famously, Gwyneth Paltrow (goop), Mitchell re-launched Amore & Vita on Monday, after teasing the new site throughout the week on her much-followed (we're talking over 4 million) Instagram account.
Actors-slash-lifestyle gurus are something of a divisive issue. On the one hand, maybe I really do want to use eco-friendly diapers from The Honest Company. On the other hand? You've got people like Martha Stewart (who, insider trading aside, really knows what she's talking about) laughing off the idea with a simple (and more-than-a-little-condescending), "Let her try."
Luckily, Mitchell's thought through the strengths and weaknesses of the celebs who paved the way for entrepreneurs like herself. When she sat down with People Magazine, she drew comparisons to the infamous goop when she said was going to make sure her site has more reasonable price point (because her "demographic is younger"), while also sharing that "Gwyneth's site is such a huge inspiration," citing Paltrow's personal experience and travel tips.
The jury's still out, but speaking as someone from her (at least relatively) "younger" demographic, I'm liking the site so far. I mean, I've been a fan of palm tree style (which she models on her site) since Lena Dunham stepped out in Fausto Puglisi earlier this summer.
Besides, I can definitely get behind the fact that those summery separates will set me back less than $60 altogether — and it's always been a personal goal of mine to know exactly which shade Shay's wearing (apparently, it's Yves Saint Laurent Rouge Volupté in Peach Passion).
Also, she had me at cutesy manicures...
... And girly-trendy drinks:
So far, so fabulous! I don't know where this new avenue will end up taking the Pretty Little Liars actress, but for now?
It's definitely Pinterest worthy!
Images: Amore & Vita (4)