'RHONY' Season 7 Could Be Almost a Year Away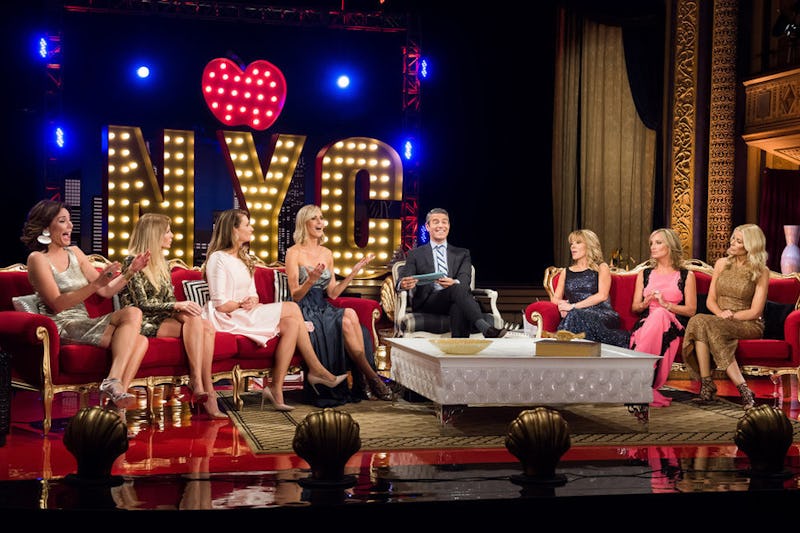 While the fate of the cast of Real Housewives of New York City is still up in the air, the show hasn't been cancelled by Bravo, so even after a long hiatus before Season 6, Season 7 should be be on its way as planned. One source even told Rumor Fix that Season 7 is supposed to start filming in September or October. That puts it just behind Real Housewives of Beverly Hills and Real Housewives of Atlanta in the production pipeline, which are both in the earliest stages of filming right now. That puts RHONY back on Bravo no earlier than late spring next year (since RHOBH and RHOA aired over the course of five frickin' months last year).
Even if that source turns out to be wrong, and the series isn't ready to shoot in just a month or two, they made a good guess, because until Season 6 got delayed by behind the scenes troubles, every RHONY season started sometime in the fall as the ladies came back from the Hamptons for the start of the school year, covered the holiday season, ended filming sometime in the winter, and aired over the spring and summer. We still don't have any idea what the cast is going to look like, but that's a good formula, as the ladies start all relaxed and tan and slowly get colder and more bitter as the season wears on. This year, it felt like the show was ruining their summer vacation, forcing them to spend it suffering in Montana instead of spending time with their kids. Plus, it's no fun at all to hear Ramona Singer complain about air conditioning for 22 episodes straight.
The various Housewife franchises run on a very particular timetable. Rarely (pretty much never) do we have a schedule that doesn't have at least one Housewives on. With the supersized seasons and so many reunion specials, as soon as one cycle starts to fade out, heavy promotion for the next begins. Right now we're in the early stages of Real Housewives of New Jersey just as Real Housewives of Orange County and RHONY are moving into the reunion phase. When RHONJ is winding down, we'll see plenty of Beverly Hills and maybe Atlanta. And just like this past year, if all goes well with filming in fall, that should leave space for RHONY to take back its mid-to-late spring premiere date. So somewhere between April and June of 2015 is the best guess as to when the show will be back.
Honestly, I could use the break, and I'm sure the dwindling number of fellow fans agree. RHONY is still my favorite of the franchises, but it will run you through the ringer if you're not careful, and after all the constant bickering, I'm exhausted. June 2015 sounds good to me.
Images: Charles Sykes/Bravo; Giphy