6 Hair Dying Mistakes You May Be Making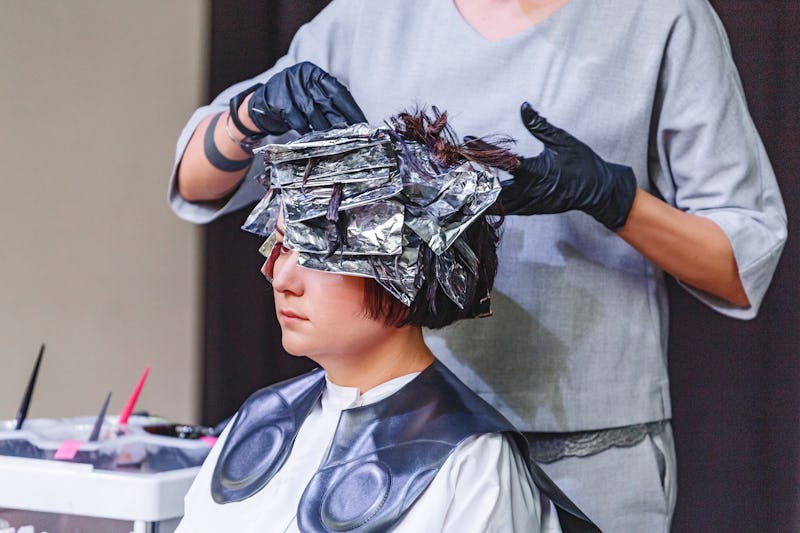 EdNurg/Fotolia
There's nothing like the blissful moment coming out of a salon with freshly colored strands, feeling like a superstar. Unless, of course, it's two weeks later and your two hundred dollar color job has just rinsed itself down the drain. Or you absolutely-freaking-HATE the shade. It's not your colorist's fault: here's what you have to do to ensure your new hue holds up.
Not Managing Your Expectations
Everybody needs a consult with their colorist before they make a color change, says Sally Hershberger LA colorist Carlos Rodriguez. "Hair coloring is a process and it is not always complete in a one-time salon visit." He says to be prepared to ask questions and listen to your colorist to know if your desired effect is realistic for you.
Keeping The Same Look Afterwards
Ecru New York Creative Director, Lisa Lobosco highlights the importance of making a complete makeover after you've dramatically changed your hair color. "Many women forget how much lightening or darkening their hair changes your overall appearance," she says. "With any new color, your makeup should be adjusted to complement your new style."
Shampooing It Out
Yep, most of us wash most of our color down the drain in the days following a salon visit. "You should avoid using hot water [afterwards]," says Rodriguez. "Shampooing too frequently will wash out all the fresh pigment you've just had added to your hair."
Not Locking It In
After cleansing your hair, finish with a cold rinse of water. "It may jolt your body, but it will seal the cuticle of your hair and lock in your color investment," Rodriguez says.
Using Your Shampoo From Before
Invest in a good color-safe shampoo and conditioner, says Lobosco. "This will also extend the lifespan and keep it looking vibrant." She notes that redheads need to be using a red pigmented conditioner to maintain the color, while blondes benefit from a violet shampoo and conditioner to avoid brassiness.
Living It Up During Summer
Naturally, you tend to make new color changes in the summer months, when you're on vacation or being more social, but this can be most damaging. "Too much exposure to sun, chlorine, and saltwater are all best to be avoided for long lasting color," says Lobosco.