Watch the Best Part of 'OUAT's Season 3 Gag-Reel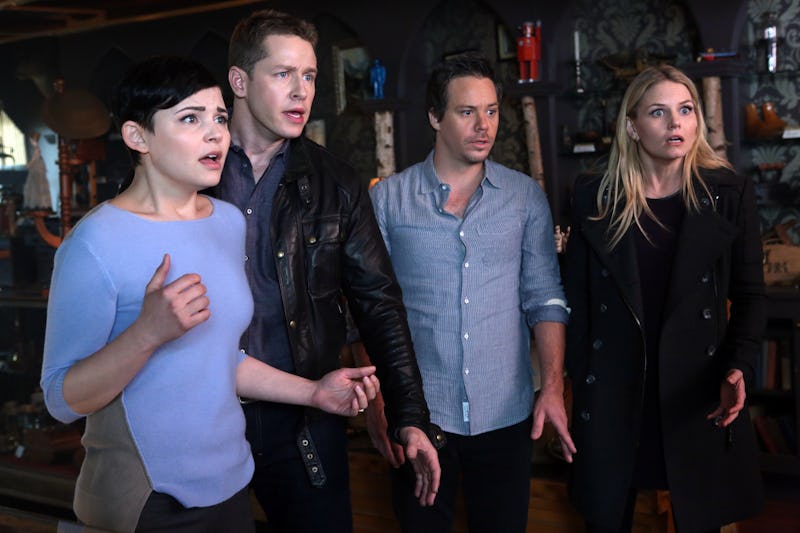 As if we needed more to love about ABC's Once Upon A Time . On Thursday, Entertainment Weekly revealed a first-look at OUAT Season 3's gag reel and it's amazing. Have you ever wondered what Snow White channeling Jack Sparrow would look like? Well, you'll see it now — along with a handful of other hilarious behind the scenes moments with OUAT's cast. It's welcome break from all of that OUAT Season 4 Frozen storyline news fans have been scrambling for since the Season 3 finale. Frozen is great and everything, but OUAT was already great before Ed Kitsis and Adam Horowitz introduced Elsa, Anna, and Kristoff to Storybrooke. And this gag reel absolutely proves it.
Personally, I love a good gag reel and for a show that's steeped in fantasy even when it's taking place in the "real world," it's fun to see OUAT's actors break character while in-character. The 40-second first-look is worth the watch if only for Josh Dallas as Prince Charming's runway-worthy blue steel. I know, 40 seconds doesn't sound like a lot of time, but it is — the clip gives fans a little something from every OUAT star, even villain Zelena.
So, if you're feeling a little Frozen fatigued or are in a rut waiting for OUAT Season 4 to premiere on Sept. 28, watch Season 3's gag reel here for a healthy dose of Storybrooke magic.
Image: ABC