'OUAT' Releases First Pic Of Anna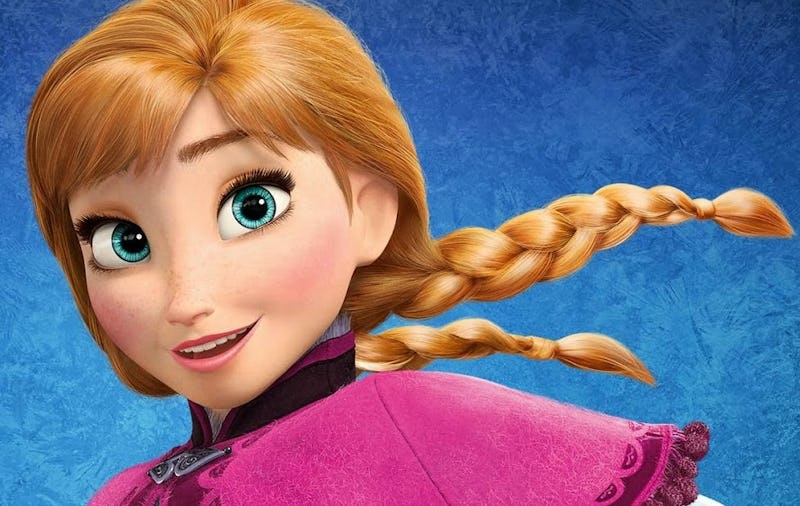 For whatever reason, Once Upon A Time chose to release a picture of Sven the reindeer before giving Frozen fans a glimpse of the live action Anna. We saw pics of Kristoff, Elsa, and Sven last week, but before Thursday, we were in the dark as to what Elizabeth Lail would look like as OUAT's Anna. Luckily, the answer is perfect.
TV Guide Magazine released a picture of the sisters and Lail's Anna has the best expression: earnest, goofy, and a little naive. She's also in her exact outfit from the movie, which is always a welcome throwback. The sisters appear to be getting along in this still, but we all know that does not actually happen for all that long in Frozen.
OUAT will pick up the Frozen characters' stories where the movie left off. It appears that we'll be treated to Kristoff and Anna's wedding. Hopefully, Anna will add some humor to the show, and I hope her personality will be as true to her cartoon iteration as her appearance is. That said, we already knew that Lail would be perfect for the part. The Frozen characters will appear in the season premiere of Once Upon A Time, which airs on September 28.
Image: Disney