What Happened To Morgan From 'Boy Meets World'?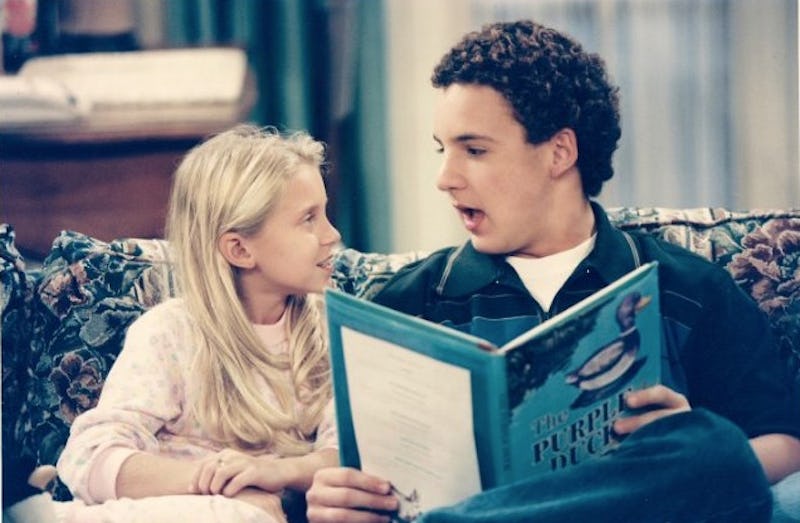 Isn't it the worst when TV shows switch a main character and expect the audience to not notice the difference? Some classic examples include Aunt Vivian on Fresh Prince of Bel-Air and Becky on Roseanne. Oh, and there was Gullah Gullah Island (please tell me someone else remembers that show?), where they changed the actress who played Shaina — my 7-year-old self was so disappointed. Another memorable switch-a-roo? Morgan on Boy Meets World . Yes, there were not one, but two Morgan Matthews! Lily Nicksay and Lindsay Ridgeway each had a turn playing the spunky little sister. (Side note: do their names sound super similar or what?) It's kind of like how there were two actresses playing Michelle Tanner on Full House... except not quite, since Mary-Kate and Ashley Olsen are twins.
Since Girl Meets World is on Disney right now and bringing back all that Cory and Topanga nostalgia, I've found myself wondering: But what about Morgan? As the youngest sibling, she was occasionally overshadowed by her big brothers. Yet despite that, she definitely stood out on her own and is worth remembering. I took to Google to solve this very important mystery.
Let's take a look at the recent whereabouts of Boy Meets World's Morgan(s).
Lily Nicksay aka Young Morgan
During the first two seasons, Nicksay stole the spotlight as Morgan. She was the hilarious, outspoken little sister, who wasn't afraid to make Mr. Feeney wear pearl earrings or go to a tea party. She also mistakenly stuck her doll in the toaster oven, because she didn't know any better.
Since the show, she spent eight years living in Scotland, which is where she went to high school. Nicksay has appeared in episodes of various shows, including 8 Simple Rules and The Mentalist. She's also apparently working on a movie called Killing Animals, based on one of James Franco's short stories. He's in the middle of the cast shot she posted to Instagram:
And don't worry, she hasn't forgotten her Boy Meets World roots. She recently played some trivia with Will Friedle, aka Eric Matthews, and appeared on Good Morning America 's BMW reunion.
Lindsay Ridgeway aka Older Morgan
Starting with Season 3, Ridgeway played Morgan. She casually addressed her disappearance by commenting on how she had "the longest timeout ever." This Morgan is the one who yelled at Topanga about her bridesmaids dress being ugly. As seen in the clip above, she also tried to replace Eric with a new big brother.
When BMW ended, she voiced a character on Totally Spies!, a cartoon series about female spies. After that, she got a degree in political science in 2007 and then earned a master's in counseling. She sometimes sings the national anthem at sports events. This isn't too surprising. After all, there was that episode where she sang "Wind Beneath My Wings" at her school talent show.
So there you have it: the history of Morgan Matthews! If she wasn't one of your favorite characters, this is my response:
Images: ABC, Lily Nicksay/Instagram, TopangaAndCory/Tumblr