The Slut Shaming Has to Stop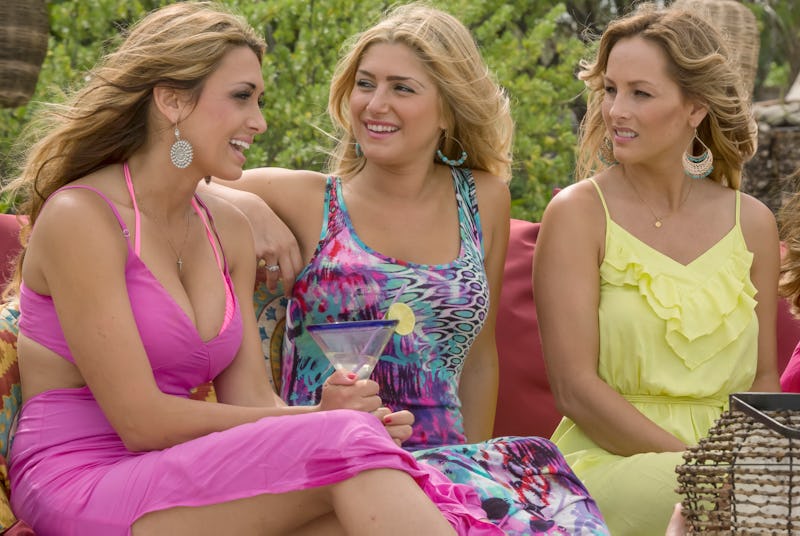 Last week Bachelor in Paradise's Elise Mosca got called out for being a little too invested in her relationship with Dylan Petitt, and this week Elise is getting called a slut. Elise probably would have been perfectly happy staying a one-guy gal with Dylan but after he encouraged her to see other people—she did. So with Dylan out of the house this week, Elise decided to continue pursuing her relationship with Chris Bukowski and got totally slut shamed for it. The catalyst for the shaming was Elise agreeing to head to the Bachelor in Paradise version of the Fantasy Suite with Chris. For viewers, this was apparently unacceptable and hence the show's largest flaw was revealed: all the women are getting slut shamed, and it's not okay.
Lacy Faddoul is another women whose caught the short end of the stick when it comes to name calling. During the premiere she got called out by fans and members of the show alike for daring to swim with two different men. Then during the second episode she was lambasted for choosing Marcus when she'd apparently lead Robert on. Bear in mind this was literally week two, so Robert's hurt feelings were a bit premature and the slut shaming was totally lame.
Clare Crawley also received some slut shaming courtesy of AshLee Frasier who was pissed that Clare asked out the guy she had her eye on. AshLee cried and threw a fit and called Clare a slut and a whore for sleeping with Juan Pablo a million years ago. Clare eventually backed down and asked another guy out.
Meanwhile, male contestants like Marquel have been out with, like, three different women thus far and no one is slut shaming him. Yet again we find the women bear the brunt of the name calling for being themselves and getting to know people in a way that makes them feel comfortable. If Elise wants to go to the Fantasy Suite with Chris, let her. Geez.
Bachelor in Paradise can be a fun dose of drama, but it's pretty unacceptable that we're three episodes in and so far three different women have already been slut shamed not only by the show's fans, but by the other contestants on the show. They, of all people, should have known that dating and hooking up with multiple people is literally the point of this show as they try to find their second chance at love. Come on, now. Read the description of the show before you sign on and stop shaming your fellow contestants.
Image: ABC