Surfs Up, Dudettes! Is It 1996 Again?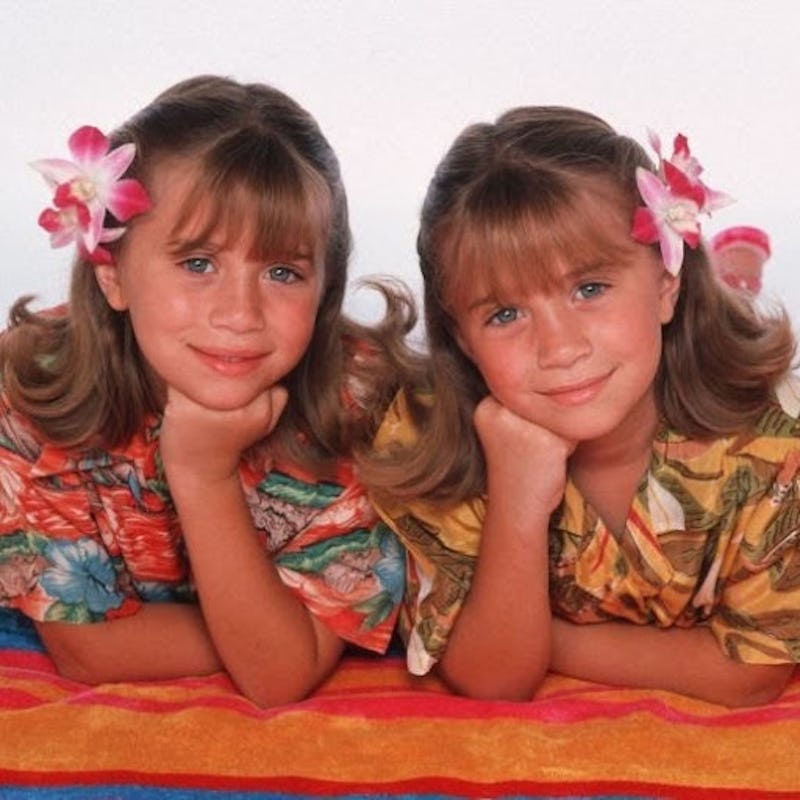 Cow-a-bunga! Over the weekend, Mary-Kate and Ashley Olsen attended a party that brought back a whole wave of nostalgia. (Surfing pun intended.) The Olsen twins went to the Paddle & Party for Pink Benefit in the Hamptons. The event raised $1.5 million for the Breast Cancer Research Foundation, and there were paddle boards auctioned off that had been autographed by celebs. Also, the event featured a performance by a synchronized swim group and a paddle racing competition in the morning. While I'm happy to hear the twins are helping support a great cause, there's another reason this is newsworthy.
This is a big deal because, if you were an avid MK+A fan like myself growing up, you know surfing was oftentimes a hobby of their characters. First, there was their You're Invited party series, where they threw a Hawaiian beach party. They sang the classic song "I'd Rather Be Surfing" (wouldn't we all?) and danced around the beach with their friends. Then, in Billboard Dad (arguably the twins' greatest work), Ashley's character was walking around in a wetsuit half the time. So basically, these girls spent a good chunk of their childhood at the beach.
Here's them at Saturday's party. Sadly, they chose blazers instead of surf gear:
Now let's splash back to the good, old days. I still remember making my dad drive me to rent all of their VHS tapes. Since that's not longer an option (R.I.P. Blockbuster), it seems like a miracle that YouTube let's us watch them so easily. Enjoy their beach adventure below:
Surf's up, dudettes!
Image: Dualstar