What It Takes to Win 'SYTYCD'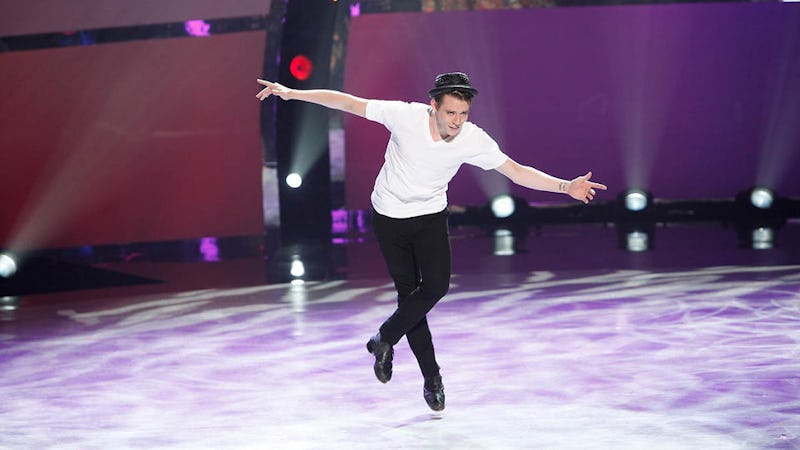 It's been a game of twists and turns, but somehow, I've come to the conclusion that SYTYCD tapper Zack Everhart could win this whole thing... if he plays his cards right. But let's just keep in mind that a week ago, I thought I knew who would win So You Think You Can Dance : Tanisha Belnap. Her grace, her fluidity on stage, her sexy struts, and, most importantly, her fiercely strong core made me truly believe that she was the most talented dancer in the competition. But then all of my hopes and dreams were dashed when the voters decided to give the boot to both Tanisha and Rudy Abreu. I immediately started doubting everything I had come to believe about Season 11.
If Tanisha isn't the best, then who is? Ricky? His extensions are impressive. Valerie? She's definitely been improving, but she's not the best. Maybe Jessica. Yeah, Jessica had that amazing performance with Casey. Wait... what about Zack? The judges love Zack. Oh, wow, it might actually be Zack. Basically, my brain was scrambled, and, a week later, I'm still trying to figure out who has what it takes to be crowned the winner.
So could Zack Everhart actually win this whole thing? Well, actually, he totally could. Sure, he started off as "just" a tapper — man, oh, man what an impressive tap performance Zack and Valerie had during the first week of Top 20 performances — but he's proven that he can handle those contemporary routines that seem to come so easily to Ricky and Casey. (Don't even get me started on his Top 10 Sonya Tayeh contemporary routine with All-Star Amy. After that dance, I could just tell he was really giving every dance his all.)
However, the real question is: should Zack win? Obviously I'm not doubting his integrity or morals or personality and saying he shouldn't win because of that — he actually seems to have an amazingly sweet and sincere personality — but is he honestly the best dancer on the stage, or are we just tricked into thinking he is because he's been improving week after week? That's a toughie.
Before, I said that Zack has proven that he can handle contemporary routines, but can he excel in those contemporary routines? Yeah, he's a talented dancer, but he needs to prove that he's better than the two remaining male dancers who are contemporary at their core. Ricky and Casey have been contemporary dancers pretty much their whole lives, whereas Zack is relatively new to the genre. And what about the female contestants? He has to be able to out dance Valerie, Jessica, and Jacque. That's a tough call. Although, as of right now, I think Zack's biggest obstacles are going to be Ricky and Jessica.
Basically, Zack needs keep on improving and show that his emotionally moving dances aren't flukes and that he's just as good as everyone else on the stage. And not just good — astoundingly good. Let's just cross our fingers for another chemistry-filled performance like the one he had with Jacque to Sam Smith's "Stay With Me." Chills.
Images: Adam Rose/FOX; letusread-letusdance/Tumblr