Remembering the Woman Behind This Show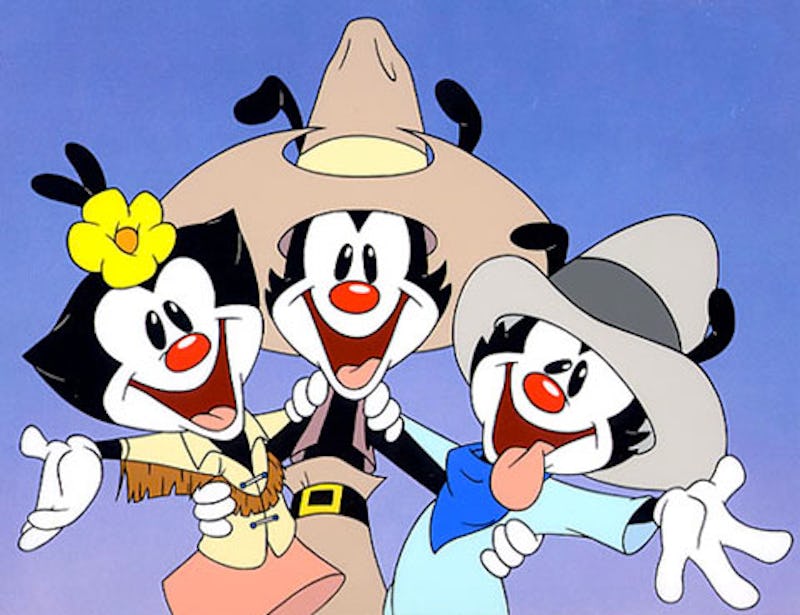 It's a sad day for the animation world, as The Hollywood Reporter states that Liz Holzman, the Emmy-winning animator, has died at age 61. Holzman, who was responsible for bringing to life the popular and very quirky Animaniacs, as well as its equally off-beat spinoff Pinky And The Brain, passed away on Monday, Aug. 11 after many years battling cancer. The obituary announcing her death recently appeared in The Los Angeles Times.
Holzman worked as a storyboard artist, a writer, a director, and a producer. She received nine Daytime Emmy nominations over the course of her long career, and she took home awards in 1996 and 1997 for Animaniacs, and in 1999 for Pinky And The Brain.
Her work didn't stop there, though. She also contributed to popular series such as Alvin And The Chipmunks, DuckTales, Muppet Babies, and Garfield And Friends, among others.
Holzman leaves behind her son and her brother, but it's evident that she's also left behind a legacy. So many people grew up watching shows that she worked on — her animated TV shows had their own incredibly unique voices, and with all of their quirkiness and originality, they certainly made an impression on anyone who watched.
Image: Warner Bros.