How to Make Emojis You Dreamt Up Actually Exist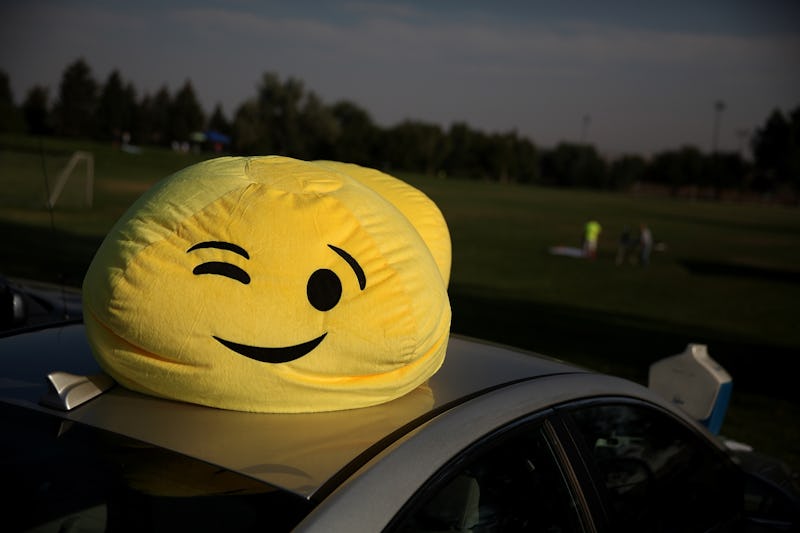 Justin Sullivan/Getty Images News/Getty Images
It's no secret that emojis are a very powerful part of your smart phone keyboard. I mean there are days where I have entire text conversations without words by simply letting my emojis do the talking. And with all of the emoji hype the world has seen this year, it's no surprise that fashion has found a way to incorporate popular emoticons into your wardrobe as well as your phone. From emoji clothing that makes your outfits more expressive to Baublebar emoji necklaces, emoticons quickly became more then just an expression on your keyboard. But for those who find it limiting to only get to choose from emojis that are already in existence, Jane Basch launched a new line of emoji necklaces where the customer can customize her own cartoon detail. Bacon emoji necklace, here I come.
According to Lucky magazine, Basch has hand-drawn and cut her jewelry designs for over 60 years. It makes sense that Basch would want to give her customers the same creativity of jewelry design that she already possesses. Starting Thursday, Aug. 21, all you need to do to create your own emoji necklace is to submit your drawing, (don't worry — no one is judging your artistic abilities) choose either silver or gold, and the chain length of your choosing and you're all set.
Below is an example of what your drawing will look like once it's jewelry-fied! Let the pic give you inspiration and you're all set to start designing your own emoji necklace. The possibilities are literally endless, but if you need some inspo, check out some emojis we wish existed. Happy designing!
Images: store.janebasch.com