If You Loved 'Americanah,' Try These 9 Books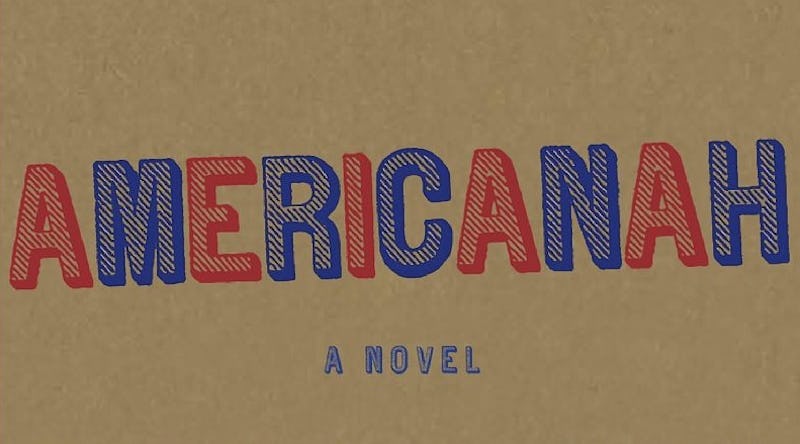 Lupita Nyong'o is already using her status as a newly minted Oscar winner and Hollywood's freshest It Girl to ensure that one of her favorite recent novels — and a must-read for anyone looking for a rising star writer to follow — is getting the big screen treatment. Nyong'o optioned the film rights for Chimamanda Ngozi Adichie's Americanah in May, and the filmmaker sure seems like a fine fit for the material, a time- and space-spanning love story that's also packed with some keen observations about human behavior. She'll both star in and produce the film, which is great news as far as I'm concerned.
Adichie's novel only hit shelves in May 2013, but the big, meaty book was everywhere — and fast (we recommended it last summer, too)! You've probably read it, too — and if so, let's refresh. The book centers on Nigerian expatriate Ifemelu, who is just planning to move back to her native country after a long stint in America (one packed with plenty of struggles and big wins, like getting an Ivy League education at Princeton) when we meet her. Ifemelu has long faced feelings of just plain not fitting in, and she thinks that going back to Nigeria might ease that. Another intriguing factor? Her first love, Obinze, is also back in Nigeria after his own out-of-country journey, and she's never quite gotten over him. The tome then tracks back to their early years together, zipping between time and location, all in service to providing a full, moving, and insightful look at their (maybe ill-fated) love affair. It's a big and satisfying read, and one worthy of your attention, oh, right about now.
If you've already read (and loved) Americanah and are looking for other titles similar to it, there's a lot more to choose from, depending on what exactly about Adichie's wonderfully wrought love story captured your heart.
1. If you want to read more about the outsider experience through the eyes of a talented female author, try Zadie Smith's On Beauty
Ifemelu constantly feels like an outsider throughout Americanah — even in her high school years, she never feels as if she is in the right place, and those issues are only heightened when she immigrates to America for what should be a better life. Smith's On Beauty focuses on a pair of very different families that, through their values and actions, highlight just how strange (and estranged) ostensibly "good" experiences can be. Both the Belseys and the Kippses are entrenched in the British university system, as both patriarchs are high-ranking professors, but the way they approach things is extremely different. As the family mesh and merge, it becomes clear that everyone on the page is an outsider of some kind — even the people who look like they most fit in.
2. If you were compelled by Ifemelu's struggle to fit in as an immigrant in America, you'll like Jhumpa Lahiri's The Namesake
Ifemelu (and even Obinze, who makes his own brief immigration to England during the novel) has trouble holding fast to her seemingly dueling identities: the Nigerian girl who came of age during times of trouble in her native country, and the American student who is known for her zippy and incisive blog and Ivy League scholarships. Lahiri's novel similarly addresses those problems, tracking the Ganguli family as they all try to fit into American life while not abandoning the Indian background that still shapes them. Can the Gangulis be both Indian and American? Is that even possible?
3. If you'd like to learn more about life in modern Nigeria, pick up Helon Habila's Oil on Water
Nigeria's literary scene is a rich one, dotted with notable authors who possess striking skills and stirring stories to tell. You may already be familiar with Ben Okri and the recently departed Chinua Achebe, but there are a number of other Nigerian authors who deserve a read. One of them is Helon Habila, a British immigrant whose first book, Waiting for An Angel, picked up the Commonwealth Writers' Prize for the African regions. His latest, Oil on Water , centers on the kidnapping of a British oil magnate's wife in Nigeria, and the pair of journalists who attempt to crack the story against a dangerous background. Fast-paced and heart-pounding, it's nearly impossible to put down.
4. If you enjoyed reading about Ifemelu's struggles blogging (and even that late chapter that includes a blog post), you're going to love Rebecca Agiewich's BreakupBabe: A Novel
One of Ifemelu's greatest outlets is her blog — "Raceteenth or Various Observations About American Blacks (Those Formerly Known as Negroes) by a Non-American Black" — and mentions of it (and even the inclusion of a sample post) pepper the narrative. Although Agiewich's novel is much more buoyant and silly than Americanah, it blends together sharp social observations with personal heartbreak. And, getting real here, you might want to grab something just a touch more lighthearted after being heart-smashed by Americanah.
5. If Ifemelu's issues with her hair pulled at your heartstrings, it's time to seek the charm of Carolivia Herron's Nappy Hair
Although Herron's book is very much skewed for younger audiences, the message of the tiny tome should stick with readers who empathize with Ifemelu's issues with her hair. When we first meet Ifem, she's actually on her way to the hair salon — a trip that we later learn is fraught with bad memories from years past — and desperate to turn her natural hair into more appropriate-for-Nigeria braids. Herron's book is about accepting the exact kind of hair that Ifemelu is twisting away, and the use of the "call and response" style of storytelling echoes her African background.
6. If you were struck by Adichie's delicate handling of an extramartial affair, it's time to dive back into F. Scott Fitzgerald's The Great Gatsby
It comes as little surprise that once Ifemelu and Obinze are back in each other's proximity, their mutual love and attraction (and deep roots) pull them back together. Although Ifem is single when they take back up again, Obinze is married with a child, and Adichie's navigation of the sticky and complicated situation is one of the novel's finest elements. Hey, that sounds a bit like Gatsby ("Gatsby? What Gatsby?"). Both Adichie and Fitzgerald capture the pain and confusion of being truly in love with someone while being — oops! — married to someone else, and while the moral ground is tenuous, the emotional stuff is never in question. Sometimes, the classics really are the best.
7. If you want to read another love story told from other times and other perspectives, perhaps give Audrey Niffenegger's The Time Traveler's Wife another read
Even if you've already burned through the pages of Niffenegger's smash 2003 hit, consider it the kind of literary comfort food that you should always return to. Adichie's novel flips between time, place, and perspective with ease — just like The Time Traveler's Wife , which throws in the complications of actual time travel just for fun. Both Adichie and Niffenegger are adept at juggling their many, seemingly disparate elements while also maintaining a clear picture for their readers. That's no easy feat, and it's one that should be admired time and again.
8. and 9. If you want to experience more of Adichie's fiction, it's time for you to pick up Half of a Yellow Sun and Purple Hibiscus
At age 36, Adichie already has three novels and one short story collection under her belt and, big surprise, they are all wonderful. The Nigeria native (she's an Igbo! just like Ifem!) has long been compelled to write about her home country, and both of her first novels, 2003's Purple Hibiscus and 2006's Half of a Yellow Sun , are concerned with unrest in the country and how it effects her characters, especially her strong female characters like Ifemelu. Why not start at the beginning and end with a second reading of Americanah? You won't regret it and you'll become an instant expert on one of our finest writers.