The Box Office Bombs & Bumps Of This Weekend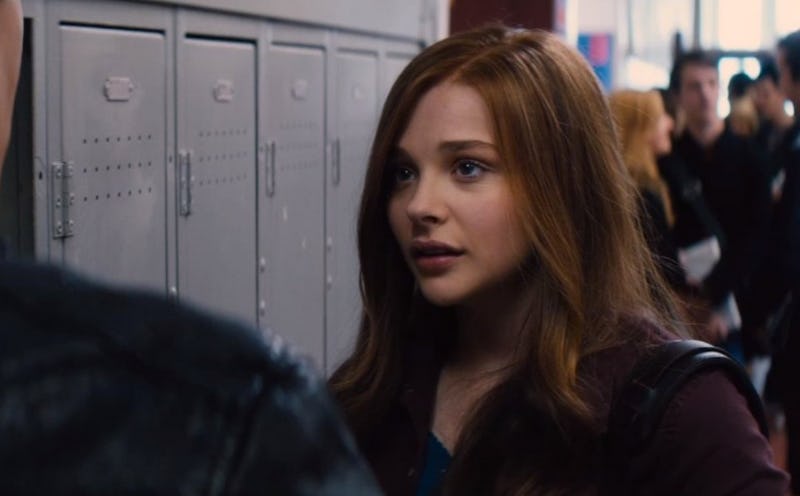 It was an intergalactic romp against an Earthly story of love and loss this weekend at the box office — and the intergalactic romp only barely conquered. Guardians Of the Galaxy reigned once again, with If I Stay coming in a close third. Sin City: A Dame To Kill For, meanwhile, opened as a bit of a bomb.
Guardians Of the Galaxy recently won the official title of the biggest movie of the summer, so it's hardly a surprise they came out ahead of the Chloe Moretz YA adaptation — The Fault In Our Stars proved non-dystopian YA can go against Tom Cruise, but modern Marvel's another story. And they did pretty well regardless, raking in $16.4 million to Guardians' $17.6 million. Teenage Mutant Ninja Turtles snuck between them with a $16.8 million weekend.
Sin City: A Dame To Kill For had a much rougher weekend, trailing behind in spot number eight behind (in order) Let's Be Cops, When The Game Stands Tall, The Giver, and The Expendables 3. Poor kid. Weinstein Company distribution chief Erik Lomis talked to ABC about the bomb and he sounded less than pleased:
This is a complete miss. Obviously, we're very, very disappointed in the numbers. We definitely did not see it coming in like this.
Oof. Maybe this is proof it doesn't always pay off to hold off on a sequel a whole decade?
Image: Warner Bros.