'Glee' is Bringing Back Some Original Cast Members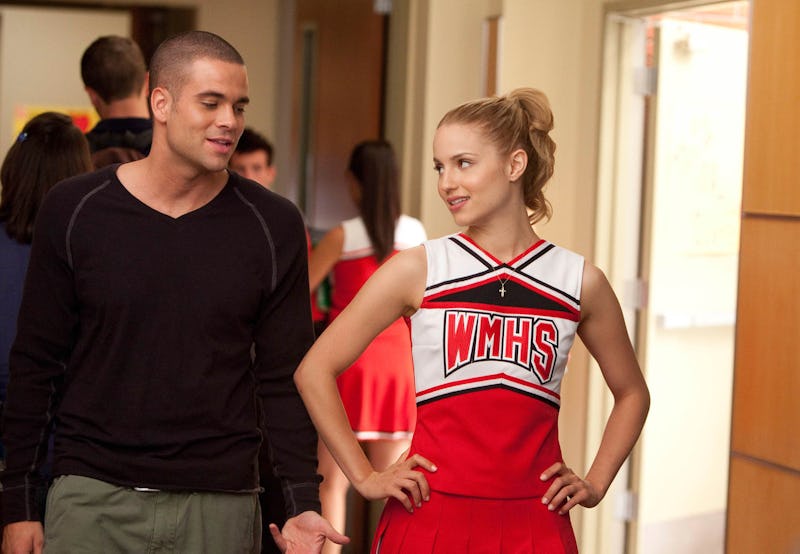 Glee is trying to become the show we all fell in love with back in Season 1. Last season, when the show left Ohio and McKinley High behind, it felt like it had lost what made it famous: lovable misfit kids singing songs about their lives. Suddenly it was all New York glam and the pieces of the show we'd loved since the first episode were fading away. But now, Glee Season 6 is bringing back four of its original cast members, and this will help me rekindle my love for the series. According to E! News, Jenna Ushkowitz, Jayma Mays, Mark Salling and Dianna Agron will all be rejoining the final season as guest stars alongside the regular character lineup.
This is big news, especially because Agron's character Quinn, had been pretty much absent from the recent seasons with exception of her return for the 100th episode. Jayma Mays' Emma Pillsbury, too, was supposed to be gone for good. She said to Chelsea Handler in March, "It is probably [the end] for me, for my character." Hearing that Emma and Quinn will be back and joined by Salling's charming Puck and Ushkowitz's Tina is great to hear because these were some the characters the show was founded on at the beginning.
When I first heard Ryan Murphy wanted to return the show to its roots, I was doubtful that it could happen. A lot has happened over the years with Glee, and while some of it has been good, like seeing the show introduce its audience to sexual identity crises, some of it has been hard to swallow, like the show moving completely out of Ohio. But news like the returning cast coupled with the recent spoiler that Rachel Berry will be back in Ohio for Season 6 to save the glee club makes me hopeful that perhaps the show can try return to its glory days.
Getting to see the old cast in the old location is reassuring. After all, that's where the show started and it's only fitting that it end there, too.
Images: Fox; klaineneverends/Tumblr; perezhilton