This CoverGirl Ad Campaign Is Polarizing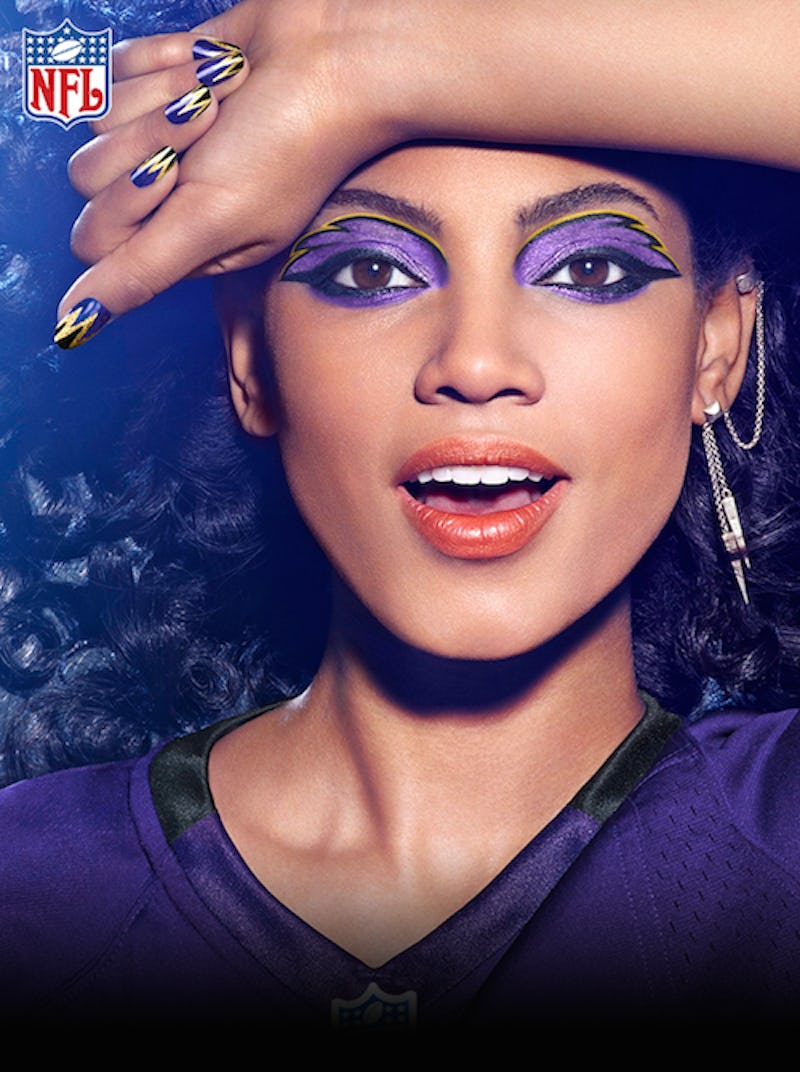 As most sports fans know, CoverGirl teamed up with the NFL as its official beauty sponsor and released a football-inspired ad campaign so fans can coordinate their eyeshadow and makeup with their favorite team's colors. Unfortunately, CoverGirl's efforts to connect football with a wider female audience has gotten a bit, well, tarnished. This weekend, a photoshopped version of its ad campaign was released, adding a black and bruised eye to the model in a display of domestic violence and calling for the removal of Commissioner Goodell with a hashtag #GoodellMustGo.
The photoshopped version calls out the Ray Rice incident, in which a video leak showed the NFL star knock out his then-fiancée in a hotel elevator. Goodell deflected the incident, much to the upset of the public, only issuing a two-game suspension for Rice. Many women's groups are now calling for his resignation or removal as commissioner, though he has neither been fired or stepped down at this point.
CoverGirl has yet to announce whether it intends to pull the ad campaign, or continue its partnership with the NFL. Currently, its official website is offline.
Our site is currently under maintenance; We apologize for any inconvenience. We'll be back online soon!
Gender-neutralizing a traditionally male-centric sport is a pretty cool endeavor. After all, plenty of girls (OK, although maybe not this girl) are hardcore football fans with enough pride to rival the guys, but given how questionable the NFL has acted lately, the partnership has come at an inopportune time, and at quite a hefty price — potential damage to the beauty brand's long-standing, solid reputation. For now, it's just a race of the clock to see who will step down first: Goodell or CoverGirl. Fans have their eyes locked eagerly on the scoreboard.
Image: CoverGirl; PRNewser/Twitter