Get Ready for a Lannister Reunion...With Zombies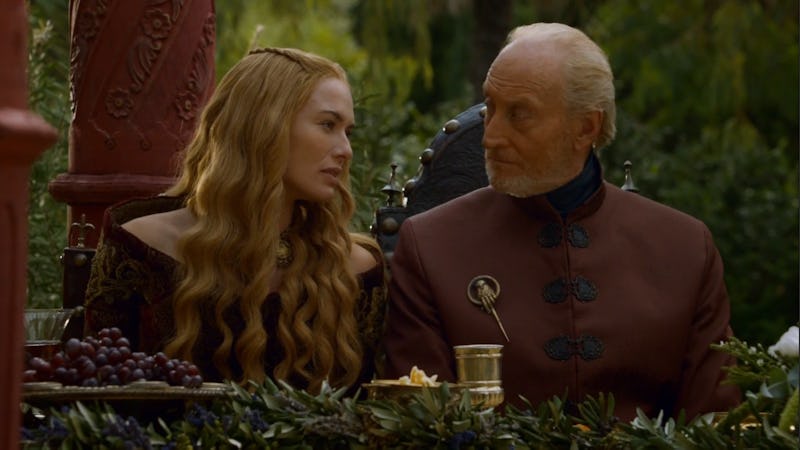 In what sounds like it may just be the most badass actor reunion ever, Vulture is reporting that Game of Thrones stars Lena Headey and Charles Dance have signed on to Pride and Prejudice and Zombies , the upcoming Jane Austen spoof film based author Seth Grahame-Smith's 2009 parody novel of the same name. Headey, if you don't remember (which, you should, considering it's barely been three months since season 4 ended), portrays Cersei Lannister in the series, while Charles Dance portrayed her father, Tywin Lannister. Personally, I like to think of this little reunion as a simple Game of Thrones alternate universe: Cersei and Tywin kicking back in the 1800s, killing zombies and reading Mary Shelley. Anything's possible.
Considering a movie adaptation of Pride and Prejudice and Zombies has pretty much been in talks since the book came out to much critical acclaim (how could it not?), the fact that more stars have been cast is a pretty big step for it. This project has already gone through tons of directors and producers at this point, so it's fairly exciting that progress is finally actually happening: Back in the day, Natalie Portman was attached to produce with Silver Linings Playbook 's David O. Russell set to direct. (For the record, he wanted to cast Scarlett Johansson and Bradley Cooper as a zombie-fighting Elizabeth Bennett and Mr. Darcy).
Now, 17 Again and Charlie St. Cloud director Burr Steers is attached to direct, and former Doctor Who star Matt Smith nabbed a role, along with Jack Huston, Douglas Booth, Sam Riley, Bella Heathcote, Shameless' Emma Greenwell, and Lily James (who is portraying Elizabeth Bennett).
It's not clear whom Headey and Dance will be portraying in the film just yet, but hey, Lannisters, 19th century colloquialisms, zombies? Need I really say more?
Image: HBO