Here's How You Can Be on 'Big Brother'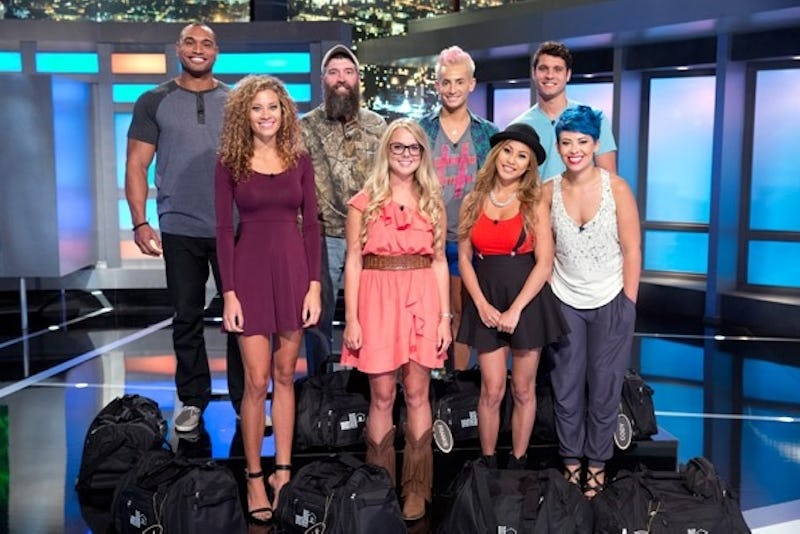 Now that the season is coming to a close and the houseguests are about to leave the house for good, CBS will start its hunt for a new crop of houseguests to participate in Season 17 of Big Brother . And after following this season, you're probably thinking, OK, how do I get on the next season so I can be the next Beast Mode Cowboy? Well the audition process is currently open, so if there was ever a time to apply, the time is now.
So how do you apply to get on Big Brother? Sure, there is a lot of personality that is involved in getting chosen, but we can't all be Frankie Grandes. There are definitely personality traits and standout characteristics that will further your chances with getting on the show, but when it comes down to it, you can't get on the show if you don't fill out application. CBS requires all applicants to fill out an application and send in a video, so before you go naming your alliances, follow these application steps and cross your fingers that Big Brother wants you.
The Application
On the Big Brother casting site, you'll find the most important aspect to your application, the actual form. The form is pretty basic and straightforward. Name, occupation, level of education... height, weight, ethnicity, relationship status, stating your level of fandom of the show — selections include "never seen an episode, seen a few seasons, and superfan" — and a self biography... up to 70 words (which is like three hefty sentences, so edit).
The Photo
Along with filling out the form, describing what you look like, you also need to include a photo of yourself with the application. Best photos would probably be full body shots, don't send in a selfie, actually ask someone to take the photo. Don't look messy either, unless that is your "thing" for the show.
The Video
Next is the most creative aspect of the application process. You need to submit a three-minute (max) audition video to the producers to sell them on why you're the perfect person to be on Big Brother. Casting director Robyn Kass created a video to help future applicants maneuver their way through making a good application video.
Key points:
1) Make sure you don't fall into cliché's. Everyone is going to say they are the biggest fan of the show/ going to be loved or hated by America.
2) Make sure the quality of the video is good.
3) Know what you're going to say before you hit "record"
4) Show off your personality
The site then suggests that you follow @CBSBigBrother and @Kassting for updates on casting calls for #BB17. I think that could be a little ploy to get more followers, but that's just me.
Image: CBS