Don't Miss A Second of the 'Big Brother' Finale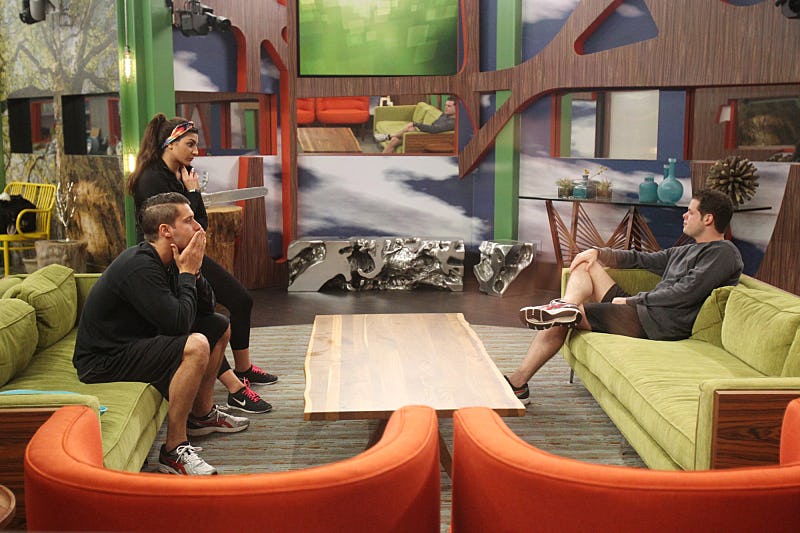 I guess this is the true sign that it's finally fall. The last remaining houseguests on Big Brother 16 will pack up their belongings and return to their normal lives which aren't being recorded 24/7 for our enjoyment. In case you're someone who completely forgot about Wednesday night's finale and accidentally went and made plans for your "real life," neglecting your "television life," never fear. Here's how to watch the Big Brother finale, even if you're nowhere near a television on Wednesday night.
Stay Up Late
CBS knows how much you need your Big Brother fix, so if you can't get to a television, they will put the finale online right after it airs. But, take into consideration that it doesn't air all across the country at the same time, so if you live on the West Coast you may be waiting even longer. Usually, episodes go up on the network's website around 3:00 a.m. EST. I only know this because I've politely waited until 3 a.m. some nights to watch an episode I missed, and yes, it's ridiculous sitting around that long but you gotta do what you gotta do. CBS will stream the Big Brother finale for at least the next week online, so don't take my suggestion and pull an all nighter, you have to go to work in the morning.
Get Some Rest, But Be Prepared To Wait
Depending on your television provider, they may or may not put it up On Demand, so hope and pray that they do. Sometimes, though, there can be a huge lag time between the airing of the episode, and it going up On Demand. So don't bet on waking up super early Thursday morning to watch the Big Brother finale, you will probably be very disappointed. You should have just stayed up until 3 a.m.
Sometimes, though, these television providers actually make streaming available to mobile devices as it airs live. Shout out to my provider, Xfinity, who does not.
Live Vicariously Through Other People
I know that might sound weird, but there are plenty of people out there who thoroughly enjoy live-tweeting television shows. You're no where near a television, your cable provider doesn't stream to mobile devices, and drastic times calls for drastic measures. Find someone who really loves the show or a Big Brother-specific account and follow whatever they are saying during tonight's episode. No, it might not be the same as watching it yourself, but it's your fault for going out during the finale.
WHY ARE YOU MISSING IT IN THE FIRST PLACE?
Cancel all your plans. This is important television.
Images: Sonja Flemming/CBS, Giphy; camcam1279/Tumblr