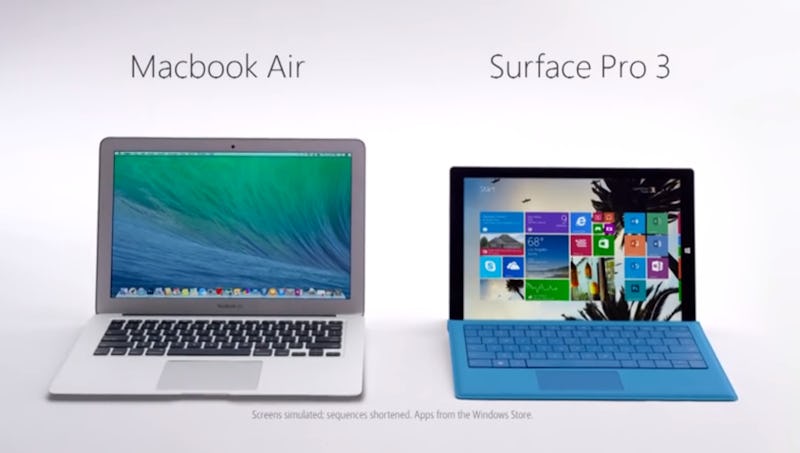 Ah, the Microsoft-Apple rivalry. The classic tale that began thousands of years ago. Oh, wait. Forgive me. It began in the 1990s. Honest error! In a new Microsoft ad, the Macbook Pro is pitted against the Microsoft Surface Pro3. The TV spot does a lil compare and contrast. The Surface Pro3 can do th— Eh, enough about the rivalry! Let's talk about the song in the ad. The TV spot features a BANGER of a tune: "I Am The Best" by K-pop superstars 2NE1. The track appears on the group's 2011 self-titled album.
Even if you aren't already fan of and/or familiar with 2NE1, I'd be willing to wager you've heard the song before. I mean, if you watch a lot of reality TV, you've definitely heard it.
Are you a member of Bachelor Nation? Then travel with me, if you will, back to early 2014. Back to Juan Pablo Galavis' season of The Bachelor. In one episode, Juan Pablo set up a group date that forced some of the women vying for his affections to learn a routine from a K-pop group. That K-pop group was 2NE1. And the song 2NE1 and The Bachelor hopefuls danced to in front of a crowd of screaming fans? "I Am The Best."
Perhaps you watch So You Think You Can Dance. Remember that routine Jenna and All-Star Mark did back in Season 10? The routine that involved a spectacular braid twirl move? That routine, which was choreographed by Mark, was set to... I'm going to let you take a swing at the answer. You got this.
The song title fits, for this track truly is the best:
This ad is fine and all, but I wouldn't have hated it if the computers performed some choreo:
Image: Surface/YouTube