The TaTa Top Returns to Fight Breast Cancer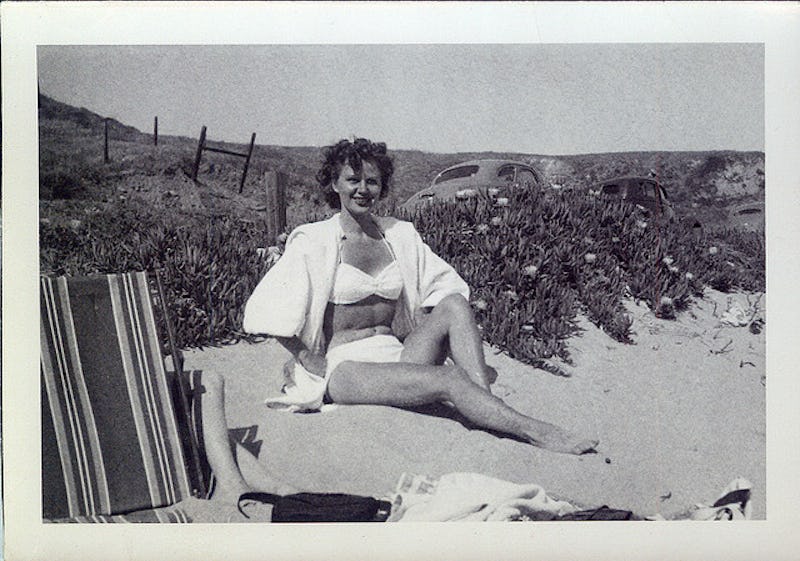 At the height of #FreetheNipple mania this summer, Robyn Graves and Michelle Lytle created the TaTa Top, a flesh colored triangle bikini top printed with, well, nipples. By rocking this garment in public, ladies could challenge the notion that a female nipple was somehow less appropriate than a male nipple, despite being anatomically identical. Awesome, yes? Better yet, the ladies of TaTa Top are committed to raising money for breast cancer research. Peaceful protest combined with helping to save the boob-having population of the world? Count me in!
Since June, TaTa Top has raised over $11,000 for the Lynn Sage Cancer Research Foundation by donating $5 from each purchase. Now, just in time for Breast Cancer Awareness month in October, the brand is partnering with two other organizations who will benefit from the sale of each TaTa Top: Keep a Breast Foundation and (of course) Free the Nipple Campaign. Customers can choose which partner will receive their $5 upon check out on the TaTa Top website.
Although liberal ladies the world over (specifically the USA, New Zealand, Australia, Europe, and Saudi Arabia) have embraced the TaTa Top's progressive message, not everyone is on board with a little nip-slip, however "made of cloth" it might be. Perhaps unsurprisingly, the very censorship TaTa Top seeks to subvert has plagued the company since the beginning. When the TaTa Top was first released, both Facebook and Instagram repeatedly removed photos featuring the top. Although the social media censorship has lessened since the product launched, it's still an uphill battle for Lytle and Graves.
According to Lytle,
There is really no rhyme or reason for the censorship….While Facebook continues to have our account limited and blocked so that we cannot interact with customers, Instagram has stopped censoring and removing our photos completely. This might be since this is our most popular platform by far. Customers post photos daily in response to our "Things you can do in your TaTa Top" Campaign.
Facebook: the social media equivalent of your grouchy conservative Uncle Jim. Hopefully more ladies will be jumping on the bariing it all bandwagon now that the TaTa Top is available in three different shades of "nude" — light, medium, and dark — and sizes from XS to XXL. Keep your feminist eyes peeled for a tankini, a one-piece, and even a men's option in the near future.
Let's keep fighting censorship, one nipple at a time.
Image: anyjazz65/Flickr; Giphy