We Miss You, Jess — I Mean, Milo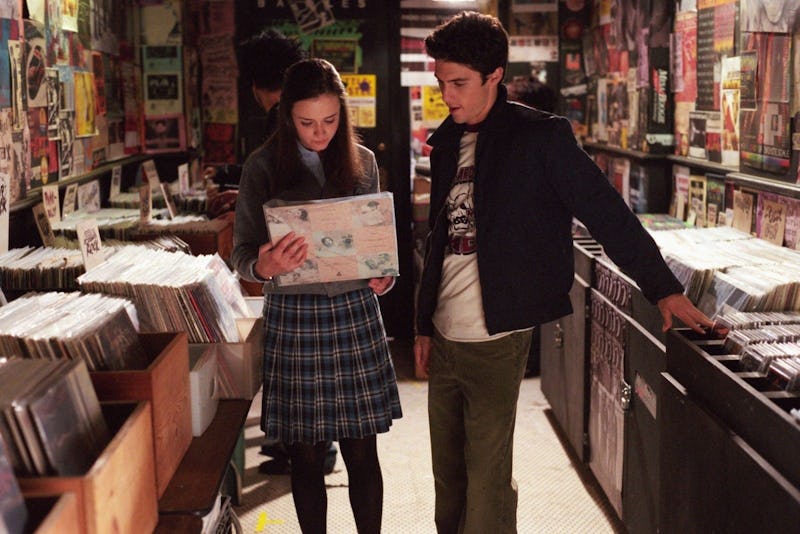 Any great Gilmore Girls scholar will tell you that there's always going to be a heated debate concerning Rory Gilmore's boyfriends. Some might say it was tender and loving Dean, who got married to someone else and cheated on her with Rory. Others will say it was Logan, who was ugh, literally just the worst. Sorry, I just never thought Logan was good enough for Rory. This leaves us with only one option, and it's the right choice for our Rory: Jess. The bad boy with a deep literary heart of gold might have caused Rory constant heartache, but we loved him regardless. Milo Ventimiglia as Gilmore Girls' Jess Mariano broke our hearts so many times, but we kept coming back for more. So what ever happened to Ventimiglia when he left Rory (and us) during Gilmore Girls' run?
Ventimiglia has been working steadily since the end of the show in 2007, and those true loyal Jess fans have followed him wherever he has gone. From an ultimately doomed NBC show about superheroes to a Fergie music video, it feels like Ventimiglia has done it all. So, just what exactly has our teenage crush of 2002 been up to lately? Let's take a look at some of his bigger moments.
HEROES
Ah, yes, the little Heroes show that almost could, but ultimately couldn't. Clearly I have some unresolved issues with the show, but I stayed a loyal viewer simply for the sake of Ventimiglia. Until he went back in time to Ireland, and let's just not talk about it. Ventimiglia played Peter Petrelli, who had the superhuman ability to "absorb" other's powers. There's the Heroes: Reborn mini-series event coming up, but Ventimiglia told MTV News that, "that one kind of went away a long time ago." However, if he does have a change of heart, and plans to return, I will plan on watching.
MUSIC VIDEO STAR
Okay, music video star might be a stretch, but he does play the tattooed male love interest in Fergie's "Big Girls Don't Cry," and it's like we're back in Stars Hollow falling in love with him all over again.
MOB CITY
TNT aired a show just last year about Los Angeles during the 1940s, that focused on the LA Police Department and mobster Bugsy Siegel. Ventimiglia played a lawyer for the right side of the law, and a fixer for the mob boss Mickey Cohen. He appeared in all six episodes that aired late last year, but TNT unfortunately did not renew the series for a second season.
CHOSEN
Ventmiglia does have one ongoing project, the current Chosen (or, CH:OS:EN) that airs on the streaming service Crackle. Once again, he's playing a lawyer. This time, however, he's a lawyer who receives a box in the mail, with a gun and a picture, and he has to go kill the subject pictured. It's all part of a bigger game and conspiracy, set up by the mysterious Watchers. Its last season dropped online this past April, and it's already been renewed for a fourth season, air date TBA.
WILD CARD
Ventmiglia appears in this feature length film opposite the likes of Sophia Vergara, Jason Statham, Jason Alexander, and Stanley Tucci. According to IMDB, it's the story of a recovering gambler who finds work protecting his friends. I'm going to go ahead and assume it's an action thriller, from the casting choice of Statham. The movie received very limited release this past summer, so I guess we can all just hope it hits Netflix.
VOICE WORK
If you ever want to hear Ventmiglia, you don't have to look further than some Marvel comics cartoons. He's voiced Wolverine/Logan in Iron Man, Wolverine, and Blade. He also provided the voice of Grant Alexander in the X-Men: Destiny video game.
Images: Warner Bros. Television; thespacebear, mobcitytnt/Tumblr; Crackle